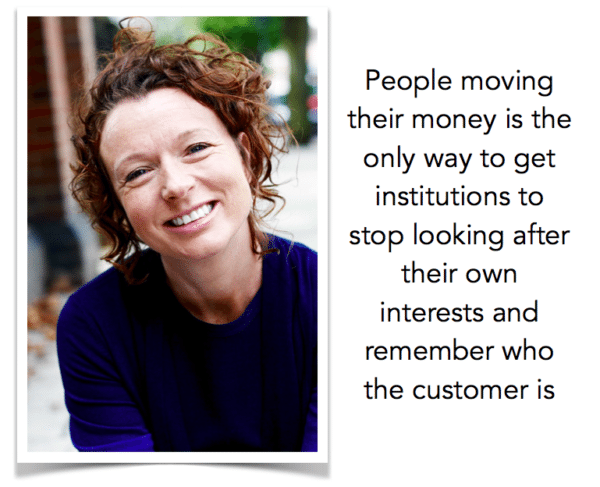 As the director of Trillion Fund, a renewable energy and social investment crowdfunding platform, Julia Groves has a key piece of advice for women new to working in crowdfunding: Learn to show off. "Grit your teeth and do it, otherwise someone less amazing than you might get the gig and that would be wrong in so many ways," she replied to Crowdfund Insider by email. For female entrepreneurs, she had a similar recommendation: "Self-promote!"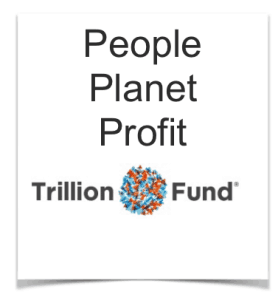 Julia is an experienced founder and director of early-stage digital and renewable energy businesses. She is also the founding chair of the UK Crowdfunding Association (UKCFA), which represents over 40 operating equity, loans and rewards crowdfunding platforms. Prior to Trillion Fund, she was the commercial director for Engensa, a leading UK domestic solar installer, following her work building a wind turbine business (www.quietrevolution.co.uk), which designed and built turbines for the Olympic Park. Her interest in digital business started in 1994, when she co-founded www.ba.com for British Airways.
Under her leadership, Trillion Fund has had multiple noteworthy successes. At the beginning of this year, for example, Trillion Fund pushed into "overfunding" mode on Seedrs, offering a 10.66% equity stake in the company.  Trillion Fund acts as both a debt and equity platform covering both sides of the capital equation.
Regarding Julia's work with the UKCFA, Jeff Lynn, co-founder and CEO at Seedrs, recommended Julia, saying,
"I have been tremendously impressed with Julia's leadership of the UK Crowdfunding Association since its formation nearly a year ago. She has done a remarkable job of managing highly disparate interests in a sensitive, thoughtful and productive way, and she has performed brilliantly both as an internal manager and as the external face of the organisation."
Recently, Julia spoke with Crowdfund Insider by email about Trillion Fund, the UKCFA and her advice for female entrepreneurs. Note: This interview has been slightly edited for clarity.
---
Midori Yoshimura: What drew you to Trillion Fund, and how did you become involved?
Julia Groves: I really didn't plan to go back into a full time role 2011. I was working for a solar business when the government cut the incentives for renewables (déjà vu this month) and as a result the returns for investors dropped to single figures.
But the industry had really matured and the risks were much lower, so it was just a question of finding a new source of money that was interested in lower risk asset backed investments that paid 6-8% return. Answer: my dad.
This was about the time that Zopa really took off; peer to peer solar seemed the obvious solution to accelerate the switch to local, low carbon and low cost energy mix: raising money cost effectively AND engaging the crowd in where their energy comes from and why we need to change.
Midori: In the criteria for projects featured on Trillion Fund, questions considered include "How responsible is it? Does it do some good as well as making a return? Besides generating more clean energy, are there other community benefits?" How did this set of questions come about?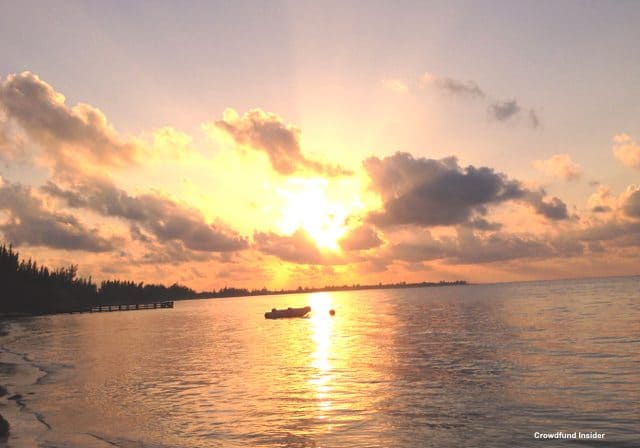 Julia: Trillion is a crowdfunding platform for projects that offer triple bottom line returns of profit, planet and people.
It's about borrowers and lenders getting a fairer share of returns, and using profit as motivation to convert as many people to sustainable energy and investment.
The questions we ask the projects are just the ones we think lenders would ask, and we take our role as a regulated platform very seriously: the offer has to be fair clear and not misleading, it needs to have sufficient detail for people to make an informed decision, and be simple enough for people to really understand what happens if things go according to plan, and what happens if they don't.
It's all about a balance of risk and return, and for our lenders those returns may well be social and environmental, as well as financial.
Midori: How do you see the growing movement of institutions divesting from fossil fuels as interacting with a growing interest in "green" investments?
Julia: The divestment movement is huge, and institutions are now constrained by places to put their money rather than any lack of awareness or belief in the concept of stranded assets. Trillion can play a role in finding those places that offer decent returns in sustainable projects.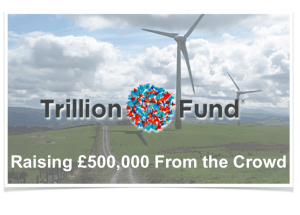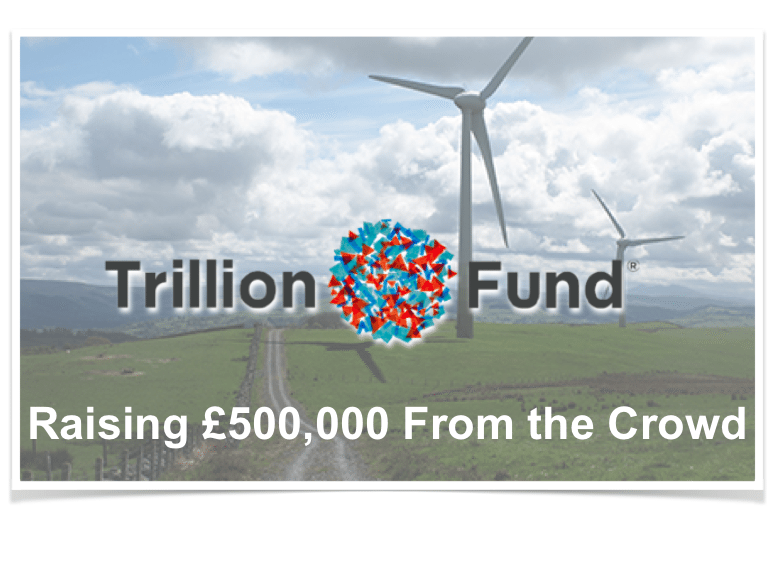 Midori: Earlier this year, Trillion Fund's equity crowdfunding round went into overfunding mode on Seedrs. What's the next step in Trillion Fund's capital raising?
Julia: The capital raising is never-ending: we are an ambitious business and will need more funding to achieve our mission to get as many people as possible to invest in renewable energy.
It is a real challenge in the current market but I think the whole team feels our purpose has never been more important than it is now.
Midori: A few weeks ago, the UK Crowdfunding Association (UKCFA) held its annual general meeting in London. What were some of meeting highlights for you, as the association's founding chair?
Julia: I was surprised to be re-elected after a two-year term (surely people are sick of me by now) but we still have a lot of work to do raising awareness of crowdfunding and creating a level playing field for new entrants in financial services.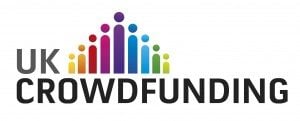 It's always a highlight to see the membership grow, and with more than forty platforms including recent joiners AngelList and InvestDen we must be doing something right. I do think we have had a reasonable impact for a company with no staff and next to no budget.
In fact I think that is one of the unique things about the UK Crowdfunding Association is that the other directors and I all run our own platforms and so really know what we are talking about. We have numbers to share and tales to tell to help people understand how it works and what support we need to help the industry grow.
Midori: What would you like to see the UKCFA accomplish in the next five years?
Julia: Crowdfunding is disruptive because it has the potential to distribute money differently – creating more engaged, patient capital and a direct relationship between people and projects whose interests are aligned.
If ever a sector needed innovation and competition this is it. So I would like to see the UK Crowdfunding Association help maintain high standards for consumer protection, remove barriers to entry for new platforms and innovations, and carry on raising awareness of crowdfunding and sharing knowledge of how to make it really work well, for funders and fundees alike.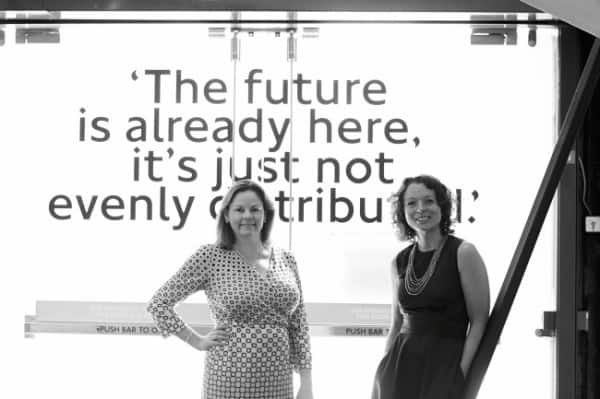 Midori: How do you see equity crowdfunding developing in the UK? Also specifically, in regard to contributing to the growth of renewable energy businesses?
Julia: The maturity of the businesses raising money this way, and the average size of the raise are really on the up.
There is a opportunity here to put the 'P' back in IPO – it isn't called an Initial Institutional Offering after all. With equity crowdfunds now raising multiple millions, I think it will start to challenge AIM market where the costs of listing are a major deterrent.
Triodos Renewables share offer of £3.5m in January this year was the largest ever equity crowdfund at the time. One of the reasons they choose not to list is because it is an asset based business that reinvests profits year on year to grow steadily in value over the long term. I think direct investors enjoy seeing their money being put to work: they really value that transparency and offer more patient capital than financial institutions that might push for quarterly growth, or advisors that have a perverse incentive to switch and churn.
Midori: The UKCFA recently criticized BrewDog for running an equity crowdfunding campaign off-platform.  What type of response has this engendered?
Julia: BrewDog are disrupters, we all love their brand, but money is money and unhappy investors are bad enough, never mind unhappy investors who are also customers! So it's vital that people really understand what they are doing with their money and what their chances are of getting it back with a fair share of the crowdfunded companies success.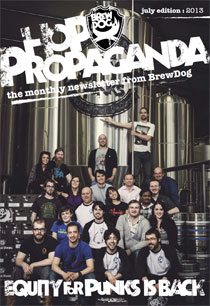 So we were really glad to see they have now had a change of heart and chosen to partner with a regulated crowdfunding platform on their ambitious raise. As an industry we are keen to achieve the right balance between consumer protection and opportunity: we think the crowdfunding regulations that came into force on October 1 last year achieve this. So Crowdcube will be required to review and sign off the financial promotion; ensure that backers understand what might go wrong as well as what might go right; and potential investments will be capped at 10% of everyday investor's net assets.
I can only speculate on what has brought them in but that a massive amount to raise – many companies start with their own crowd but then expand to a broader base of investors.
And yes I do think people are more comfortable having a regulated expert platform overseeing the process for them, especially for more significant investments – the minimum bond amount is £500 and that's significant enough to me to want the reassurance that someone is keeping an eye on my money.
Midori: How did your experiences founding www.ba.com in the '90s contribute to your current positions as director of Trillion Fund and founding chair of the UKCFA?
Julia: I think Web 1.0 is where I realized the power of technology to disintermediate and to rebalance the power between consumers and institutions.
Web 2.0 and crowdfunding take that one stage further and connect consumers together to create a crowd, with way more bargaining power.
I do think this is a fundamental shift as people moving their money is the only way to get institutions to stop looking after their own interests and remember who the customer is.
Midori: How have you seen the position of women in digital and green business change since you founded www.ba.com?
Well, British Airways was a largely engineering-based company, and there weren't that many other senior women. I kept my hair short and wore trouser suits to work. I looked horrendous! But in general so long as you can step up and speak up I think being a girl is a massive advantage. Just don't tell anyone.
Both green and digital industries are relatively young and I think it is a pretty level playing field, though that is not the same elsewhere as I recently learnt.
Midori: Is crowdfunding a field in which women have more opportunities to help narrow the gender gap, and if so, how?
Julia: I think it offers opportunities to fill a lot of gaps, whether based on gender, race, location, you name it.
I was shocked by how male-dominated the financial services world is, and frankly by some of the behaviour I encountered – I thought I was too old to have a stalker! – but crowdfunding really is democratic finance and opportunities abound whatever your gender, or age for that matter.
Some platforms are even reporting that female entrepreneurs have a better hit rate than the men. Who knew…
Midori: What is some of the most important advice you give to women new to working in crowdfunding?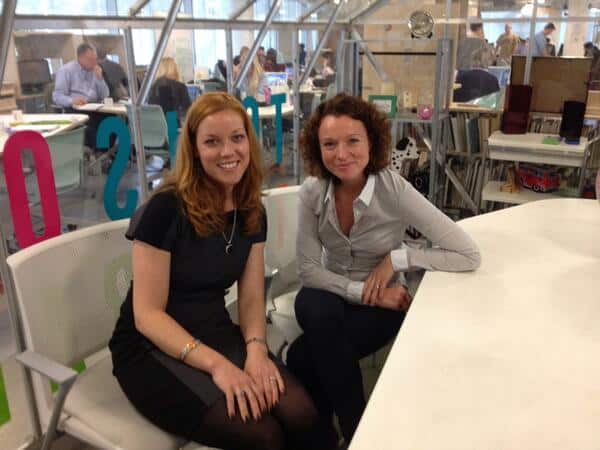 Julia: We just don't show off as much as the men: we think our work should speak for itself whereas you better believe the men who are up against you in a pitch or an interview will be shouting about how amazing they are. So learn to show off. Grit your teeth and do it otherwise someone less amazing than you might get the gig and that would be wrong in so many ways.

 

Midori: What is your advice for women entrepreneurs?

Julia: Self-promote!

Sponsored Links by DQ Promote