Veridu, a user verification service, has signed on Durise as its newest customer.  Durise is a new real estate crowdfunding platform based in Dubai, that targets opportunities across the Middle East.
Durise, enables many individuals to purchase a small percentage of a property thus making real estate market investments open to far more people. They have chosen to use Veridu's technology to understand more about who is putting money into the different investment opportunities. Veridu sees this integration as indicative of future opportunity in the investment crowdfunding space.
"Veridu expects to integrate with a growing number of investment and crowdfunding platforms as the demand for easy global user verification grows with the inevitable success of the P2P business model, and merchants realise the need for low friction on-boarding and trust solutions," states Rasmus Groth, CEO and founder of Veridu.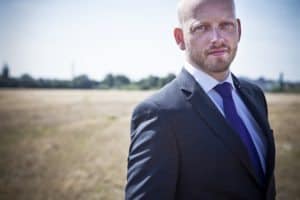 Today a simple credit score and basic ID check is not enough. Veridu collects data about the individual investors from their social media profiles such as Facebook, Twitter, and Linkedin. Everybody that uses social media leaves a footprint and it is that information that Veridu is said to "intelligently harvest". Through proprietary algorithms, Veridu then calculates a score that tells Durise how trustworthy the collected information is. Durise uses the information to eliminate fraud on the platform and to create trust.
"We've come along way with our technology and Durise is yet an example of a client that have been on the lookout for an easy, inexpensive and quick way of identifying their users and getting to know them a bit deeper than just by their name and bank account. They are using Veridu as an authentication layer when a potential investor comes in — no matter if it's a person from the other side of the world. This is exactly one of the problems we set out to solve when we founded Veridu," says Groth.
Investment crowdfunding is an enormous opportunity for smaller investors to gain access to asset classes that were previously unattainable.  But managing many investors can be tough.  Platforms must be vigilant in their efforts to know their customers and avoid dodgy characters.

Sponsored Links by DQ Promote