Hoping to make a comeback from its past crowdfunding and functioning failures, privacy device developer Anonabox unveiled three new privacy products and announced its partnership with VPN Pro service provider, HideMyAss!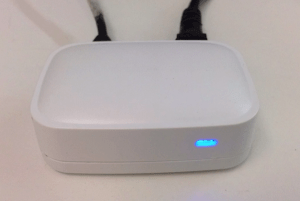 Last fall, Crowdfund Insider shared details about the infamous Tor hardware router, Anonabox. The device received some negative attention after Kickstarter decided pulled the plug on its nearly $600,000 funded campaign when backers began to question the creator, August Germar, and the details that was given about the project.
Germar stated that his team had built a "custom" board and case for their miniature router over four years of development. Those who questioned the project quickly found out that the team had only bought an off-the-shelf case from a Chinese supplier and merely increased the flash memory.
Anonabox then turned to Kickstarter's leading competitor, Indiegogo, and captured over $80,000, which was enough to start its promised production. Despite the doubts, the startup announced in March that the router was shipping out to backers.
Unfortunately, Anonabox quickly declared a recall due to a security flaw. The startup contacted the first round of customers who bought its tiny, $100 privacy gadget to warn them of serious security flaws in the device, and to offer to ship them a more secure replacement free of charge.
Email to the backers read:
"Prior to Sochule Inc's acquisition of Anonabox and completely out of our control, a number of the first batches of Anonaboxes were shipped without a password for the Wi-Fi. Anyone that has received an Anonabox device without a password may ship their device back in good working order for a new Anonabox device…We will immediately escalate your order to the front of the line for processing, return shipment, and a new Anonabox device w/ the Wi-Fi enabled WPA2-PSK encryption."
Noting that the two flaws make the Anonabox "downright dangerous," security researcher Lars Thomasen stated:
"This is worse than not using any privacy device at all. Anyone in range can listen to your traffic without you noticing. Anyone can gain access to the device and install a sniffer to capture all that traffic."
Despite the past year's bad luck, Anonabox is ready to share more hopefully privacy safe products with the world. The products are the following:
Fawkes: The upgraded Original Tor router included with admin interface, WiFi uplink and the ability to change your password and SSID.
Tunneler: A configurable password-protected VPN router that includes WiFi uplink, HMA! VPN Pro service and features an Admin Interface.
The top-of-the-line Anonabox PRO: Features an upgraded CPU, RAM and Flash, a USB port for filesharing, as well as VPN capabilities, Admin Interface and WiFi uplink with range extender.
The company noted that its partnership with HideMyAss! will help provide the devices with an increased layer of privacy, encryption and anonymity. Anonabox has also reached an agreement with one of the top distributors of tech products in preparation for mass distribution of all Anonabox devices.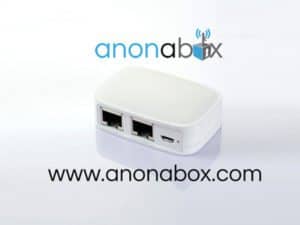 Anonabox CEO Marc Lewis, commented:
"We're very excited to roll out the next generation of Anonabox. Data privacy and security is on the minds of individuals, families and businesses, we feel everyone has the right to keep their information secure."
Germar added that the company heard from its supporters and critics alike, and listened to create these new products:
"We wanted our customers to know that we listened to them. Through all of the improvements and different options, there will be something for everyone."
The new devices are currently available for pre-sale.

Sponsored Links by DQ Promote