Fincera, a company that started in the transportation and automotive leasing business, is getting out of this sector to focus on internet finance.  The company announced earlier this week that "the company's legacy truck leasing business ceased initiating new leases in August 2015."  It's internet finance division, launched in November of 2014, will now be its main focus of operations.
Fincera, which trades under the symbol AUTCF on the OTCQB, has two different internet finance business lines. The first is CeraPay, a payment platform. The second is CeraVest, a P2P / Marketplace lending platform.  According to the company, CeraPay was used to make payment transactions totaling over RMB 741 million during the month of June 2015. CeraVest has originated over RMB1 billion in loans since its launch in November 2014 and had a loan portfolio of approximately RMB897 million at June 30, 2015.
Chairman and CEO of Fincera, Yong Hui Li, stated,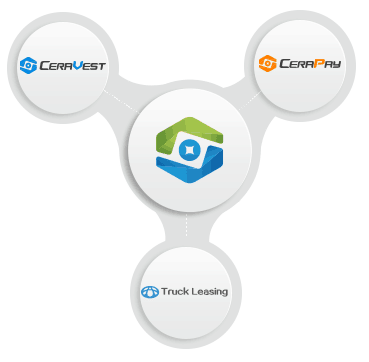 "In recent years, China's economy has seen a dramatic shift from manufacturing and industrials to one that is increasingly reliant on spending by its emerging middle class. Fincera's roots were originally founded upon a growing commercial vehicle industry, and as China's economy has evolved, so too has our Company. Our management team has experience in successfully transitioning business models as evidenced by our Company's shift several years ago from an auto dealership business to the commercial vehicle leasing and support business. We continue to see a strong opportunity where we can leverage our experience in the transportation industry and our extensive store network in the development of our new Internet-based businesses. CeraPay and CeraVest, the financial products we launched in late 2014, have seen continuous growth since their launches. We believe these new businesses present a significant opportunity for our Company as we continue to explore other ways in which we can help to fulfill the financing needs of individuals and small businesses throughout China."
The internet finance sector is booming in China which is the largest peer to peer lending market in the world. Chinese policymakers have encouraged some companies to enter the internet finance space to aid in the demand for access to capital.