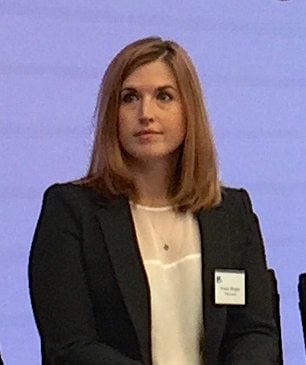 P2BInvestor, an online lending platform that provides asset backed lending to SMEs, has forged its "first of several" partnerships with institutional investor HCG Fund Management.
HCG, based in North Carolina, is very interested in P2P/Marketplace Lending opportunities of investing in loans. HCG was said to be attracted to P2Binvestor because of the company's "rigorous and systematic underwriting efforts, the performance of its lending portfolio over the past 18 months and the P2Binvestor team".
Krista Morgan, CEO and co-founder of P2Binvestor said of the agreement;
"HCG really pushed the envelope on diligence with us. What resulted is a stronger legal and operational infrastructure that improves our overall investment offering and makes it easier for us to work with other funds."
According to the lending platform, management spent the past few months on due diligence to accomodate HCG.  P2Binvestor retooled its investment product offering to address numerous matters such as tax requirements of foreign-domiciled funds. The result is a new agreement that governs investment activity for all accredited investors who use the P2Binvestor platform and improves the company's ability to accommodate larger funds.
"After an intensive due diligence process, we determined P2Binvestor is a good fit for our portfolio," said Jose Penabad, cofounder and partner of HCG. "We came away from our work impressed with P2Binvestor's ability to both underwrite and service large credits. From an investment standpoint, we liked that the investment is asset-backed with short duration, attractive yields and broad risk diversification."
Reportedly HCG intends on making P2Binvestor a "preferred marketplace lender". P2Binvestor can provide multi-million credit lines to growing SMEs.