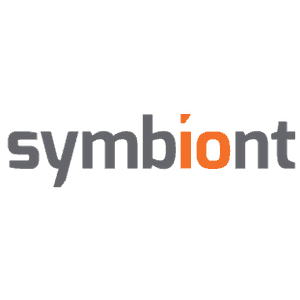 Symbiont today announced the addition of two fintech industry veterans, Dr. Maureen O'Hara and Dr. Keith B. Jarrett, to its Advisory Board.  The blockchain pioneer, which launched in 2013 with its creation of Smart Securities, recently secured $1.25M seed funding.  The platform's board appointments will provide proven expertise and guidance to the Symbiont team in the areas of market structure and the adoption of disruptive financial technologies, as well as reinforce Symbiont's leadership position in the development of real-world application of blockchain technology.
"Blockchain technology and Smart Securities will help restore trust in the markets, so it is imperative to convert this early momentum into practical solutions that solve real problems. Adding seasoned FinTech leaders like Maureen and Keith is perfectly timed and we're excited to have them join our Advisory Board," commented Mark Smith, CEO and founder of Symbiont.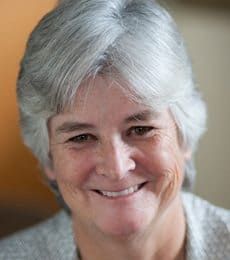 Dr. O'Hara, currently the Chairman of the Board of Directors of Investment Technology Group, Inc., was the wetware behind ITG's innovation, helping clients across the ecosystem transform from manual to electronic and algorithmic trading in US equity markets. She also serves on the Board of TIAA-CREF while acting as the Robert W. Purcell Professor of Finance at the Johnson Graduate School of Management at Cornell University. O'Hara served as the President for a number of major economic and financial industry organizations, and was a member of the CFTC-SEC Emerging Regulatory Issues Task Force, the Global Advisory Board of the Securities Exchange Board of India (SEBI), and the Advisory Board of the Office of Financial Research in the U.S. Treasury.
Dr. Jarrett, a founding executive of Thomson Financial (now Thomson Reuters) where he spent 20 years developing and implementing disruptive information technologies into the professional financial and banking industry, witnessed Thomson Financial alter the international FinTech landscape. Since his 2002 retirement from Thomson, Dr. Jarrett has served as a university educator in entrepreneurship, and a private equity investor, advisor, and board member for public and private financial and financial technology firms. Dr. Jarrett is also a distinguished graduate of the United States Military Academy.
"Not since the confluence of the microchip and the Internet 20 years ago, has there been a technological innovation which has greater potential to materially improve the infrastructure of financial securities' issuance, trading, and safekeeping," remarked Jarrett. "Envision a virtually hack-proof peer-to-peer network, with a universally replicated database and no master server, which is also broadly accessible for permissioned users. So regarding today's back-office systems technology, it's not difficult to connect the dots to potential material improvements in efficiency, cyber-security, liquidity, and counterparty risk. Symbiont is the leader in this technology and uniquely positioned to bring this concept more into practical use."
Sponsored Links by DQ Promote