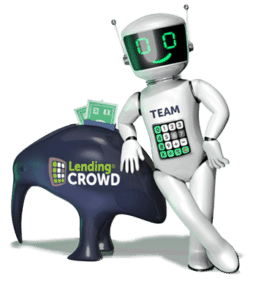 The Financial Market Authority in New Zealand is increasing the amount of competition in the online lending space. The FMA has now approved the application of Lending Crowd – the 4th P2P lender to join the arena alongside other established lending platforms. Lending Crowd will now join Harmoney, the first to receive a license, and LendMe and Squirrel Money.
According to multiple reports, Lending  Crowd will launch soon by offering loans to SMEs from $2000 to $200,000. The debt will be secured by a registered vehicle, a second security of property, or both.  The new business is the offshoot of Finance Direct – a company that has been in business for far longer.
Founded by Wayne Croad who is listed as Lending Crowd's Managing Director, Croad told Scoop;
"We're pleased to offer investors access to an investment asset class normally dominated by the big banks. In particular we believe the SME finance market is ripe for disruption."
Croad also spoke with NBR Radio about his new venture stating;
"We know from experience business owners have a lot of frustration at the unnecessary bureaucracy when trying to access funds from big banks to purchase assets, obtain working capital or fund business expansion.  Banks and other finance companies have a one interest rate fits all approach to borrower risk, which is unsuitable for most."

"Borrowers and investors are also paying for bloated overhead structures, such as bank branches, through inflated or deflated interest rates. These are now completely unnecessary and effectively expensive billboards."
Asked if the market was getting crowded? Croad believes there is plenty of opportunity for all.