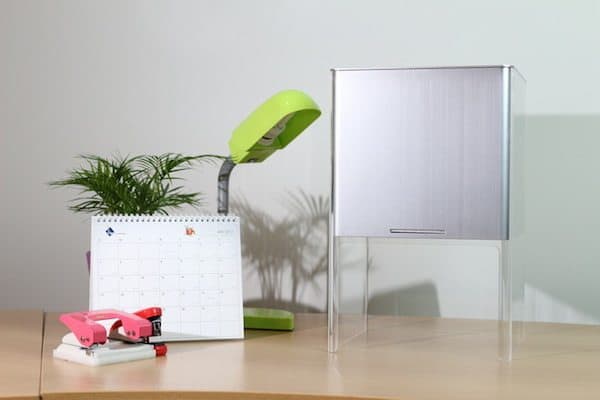 Pirate3D has officially walked away from The Buccaneer printer project (for now). The 3D printing device first appeared on Kickstarter in 2013 and quickly gained nearly $1.5 million from 3,520 backers setting the pace for multiple 3D printer projects to follow. Estimated delivery for early backers?  February 2014. Jump forward more than 2 years later and 60% of backers have yet to receive their printer.  The failure to deliver highlights a painful issue with rewards based crowdfunding projects. Most projects are late and too many fail to deliver.  In the ensuing delay the 3D printing industry has blossomed. Head over to Amazon and you can purchase one now and skip the wait.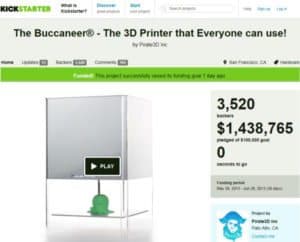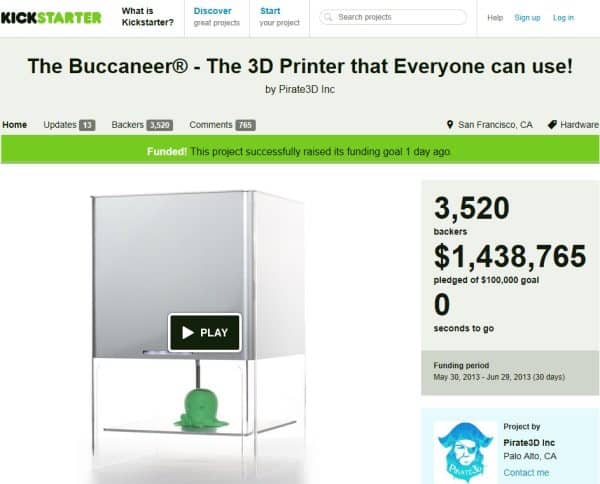 Project creators posted their woes as part of a backer update.  Explaining what most supporters already knew – the team and company are in trouble:
"As many of you know, we have had to freeze operation for the last 2 months and will need to do so for at least a quarter more. The company has hit a major cash flow issue and to continue, we will need to source for new funding… costs to build these machines have exceeded what we collected for them."
Pirate3D is in an unenviable spot. If they keep making Buccaneers they keep losing more money.  Plan B is to raise more funding – but is that possible in a market that is quickly becoming quite crowded?
The Pirate3D team blamed part of their plight on the fact that at the time of the campaign – they were not allowed to charge for shipping on Kickstarter;
"Unlike newer Kickstarter projects which are allowed to charge for shipping after the campaign, we weren't allowed to. As much as possible, we have tried to bear these costs. However paying 600 USD each time for just shipping to South America and similar amounts to other places has proved to be too much a burden for the company."
Pirate3D also defended accusations the funding had been spent frivolously;
"Some people believe that the founders of the company had taken the monies paid to us and disappeared off to enjoy it. On the contrary, all of us not only gave years of our time but have sacrificed our life savings and taken loans out for the company to continue operations. We just want to put this rumor to rest, you can question our competence but not our absolutely commitment to this project."
Now Pirate3D has not yet given up. Following the posting entitled "End of a Chapter, but Not the Book", the team clarified the situation a bit;
Hi there backers,
To clarify our last update. We are not shedding our obligations to you. What we are doing is stopping building too many of the current machine, go back into serious hardware mode, and build a machine that we can fulfill backers within cost and also to build a healthy foundation for the company.
In short, this is us letting you know that we have been working with technology whose foundation was laid 2 years ago (which has its limitations though good in some ways), we are going to throw it out the window, go back to basics and build something even better.
We are still operating out of our same office and always welcoming to visitors if you would like to drop by and say hi, like many others have done before.
Kickstarter states it is not a store but many people treat it like Amazon's cousin. When you back a Kickstarter campaign there are intrinsic risks involved – including failure to deliver.
TechCrunch reported that Pirate3D is in discussion a possible deal already (in fact it was this article that prompted Pirate3D to clarify the situation with a new update).  Until some more capital shows up it looks like those waiting to receive their Buccaneer may be out of luck
Have a crowdfunding offering you'd like to share? Submit an offering for consideration using our Submit a Tip form and we may share it on our site!