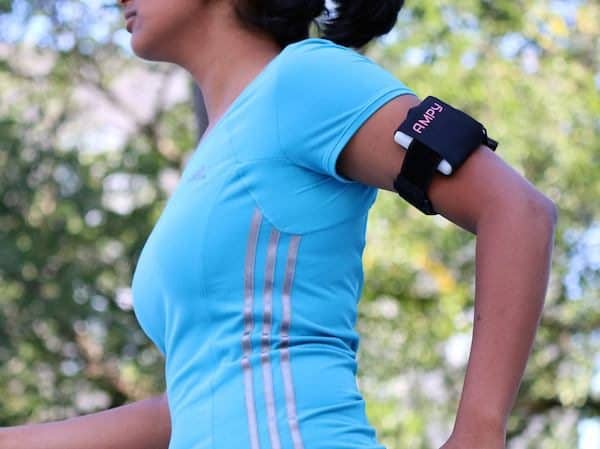 AMPY, the company that invented AMPY MOVE, a new wearable motion-charger that turns movement into power for smartphones, today announced that shipping is underway for its wearable charging device to Kickstarter campaign backers. Additionally, AMPY is debuting AMPY+, the company's new mobile app that forecasts smartphone battery life and offers personalized battery life insights.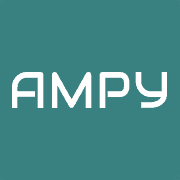 AMPY has also announced the close of a $875,000 round of seed funding led by Clean Energy Trust and NewGen Ventures. Notable angel investors Howard Tullman, CEO of 1871, Steve Olechowski, co-founder of FeedBurner and John DiNardi, co-founder of Norlux, also participated in the investment. The funding will allow the company to explore additional channels for distribution and to focus on its long-term vision of integrating its technology directly into wearable devices.
Available immediately for iOS (Android is currently in open beta), the free mobile app can be used as a companion to AMPY MOVE or on its own. Integrating with a variety of fitness and health trackers including Apple HealthKit, Google Fit and Fitbit, AMPY+ boasts three main features that help users reach their fitness goals and keep their smartphones charged:
Battery Life Forecast: Using a proprietary algorithm, AMPY+ tracks daily smartphone usage and provides each user with a personalized report of his battery life, including how many hours of battery life remain, the estimated time that a user's smartphone will run out of power, and how long the user should charge his phone to get more battery life.
Fitness Tracker: Taking the data from users' smartphones or fitness devices, AMPY+ displays steps taken, the amount of calories burned and the number of minutes of battery life generated, even for users without AMPY MOVE.
AMPY+ Friends: AMPY+ converts the number of calories burned into units of energy called joules. Users can compare joule counts among friends and family and compete to find out who can generate the most clean energy each day, week and month.
Tejas Shastry, co-founder and CEO of AMPY, stated:
"We all move differently and use our phone in different ways, and we know that 35% smartphone battery life remaining on a Tuesday afternoon at the office means something entirely different than 35% on a Friday night out on the town. We've designed AMPY+ to learn user patterns and to make smart predictions so you will never be caught with a dead smartphone again."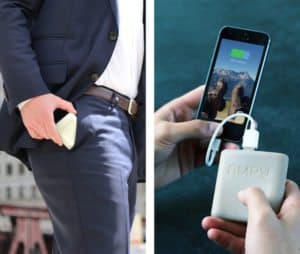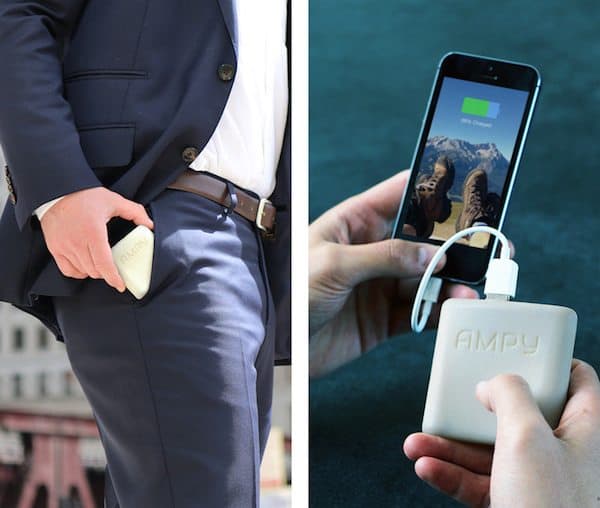 In October of 2014, AMPY launched a Kickstarter campaign to bring AMPY MOVE to market. The company reached its fundraising goal of $100,000 within 24 hours. AMPY eventually more than tripled its goal, securing over $300,000 with over 2,500 backers. Shipping of all Kickstarter AMPY MOVE devices will be completed by the end of November. All orders made on getampy.com will ship in time for holiday gifting.
Outfitted with an 1800mAh battery that is enough to fully charge an iPhone 6, AMPY MOVE is about the size of a deck of cards and roughly the weight of a typical smartphone. With one hour of exercise, a user can generate up to one hour of normal smartphone battery life, or up to five hours of standby smartphone battery life. An hour of exercise can produce up to 24 hours of normal smartwatch battery life. AMPY MOVE charges at the same rate as a wall outlet.
Have a crowdfunding offering you'd like to share? Submit an offering for consideration using our Submit a Tip form and we may share it on our site!