PeerStreet has announced it is now open to all accredited investors. Previously the real estate crowdfunding platform was open only on an invitation basis.  The investment platform wants to make investing in real estate backed loans as "easy as buying stocks".
PeerStreet states that during its pre-launch phase, the platform funded more than $35 million in real estate loans secured by 78 properties. The annualized net yield to investors to date has ranged between 7% and 12%.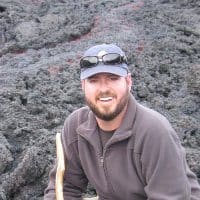 "With the launch of PeerStreet, we are democratizing a fantastic asset class – real estate debt – that has always existed, but has been extremely difficult for most investors to access," said Brew Johnson, CEO and Co-founder of PeerStreet. "PeerStreet is unique in that our loans are sourced from a nationwide network of professional loan originators, which gives us the ability to scale while providing investors access to the highest quality loans."
Brett Crosby, COO and co-founder, highlighted the data-driven underwriting model utilized for risk mitigation.
"Unlike platforms that originate their own loans, our professional origination partners know their local market in terms of property values and local economic conditions. This reduces risk for investors on our platform," said Crosby.
The platform offers investors loan terms as short as six months and the ability to create a portfolio of loans with individual investments starting as low as $1,000.  As part of its public launch, PeerStreet stated it is running a referral program. Users who invite another individual will receive a 1% Yield Bump on their next investment once the friend makes his or her first investment. The friend will also receive a 1% Yield Bump that will be applied to his or her next investment.
PeerStreet has raised a $6.1 million seed round in the first quarter of  2015.