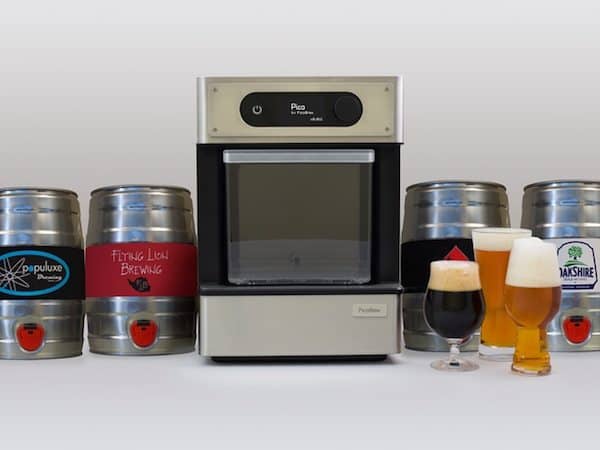 PicoBrew, Inc, creator of the PicoBrew Zymatic automatic beer brewing appliance, launched a crowdfunding campaign on Kickstarter to raise funds for its latest product, the PicoBrew Pico. Within 9 hours, the new device successfully crushed the $200,000 goal.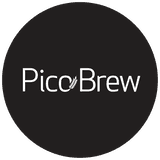 While PicoBrew's Zymatic product targets beer brewing professionals and prosumers, the Pico is a craft beer appliance for the home craft beer enthusiast. Dr. Bill Mitchell, CEO of PicoBrew, stated:
"With Zymatic we pioneered the fully-automatic, high-quality, craft beer appliance. Over 1,200 Zymatic customers all over the world are now enjoying higher quality test batches and more precise, repeatable results. Now with our more compact and approachable Pico, we've truly created the craft brewing appliance for beer lovers everywhere."
The new Pico is a compact, fully automatic brewing appliance that brews five-liter mini kegs of fresh craft beer in about two hours. One key to Pico's ease-of-use is the use of convenient pre-packaged ingredient modules called PicoPaks.
PicoPaks are available from both craft brewers and homebrewers throughout the world on PicoBrew's online Brew marketplace. More than 50 craft breweries and over 300 homebrewers have signed up to produce PicoPaks and more are being announced each week. Brewing on Pico is noted to be as simple as filling a keg with water, loading the hop and grain modules into the machine, and hitting "Brew."
Offering his thoughts about the Kickstarter campaign's success, Mitchell commented:
"Although the craft beer market is expanding at a record pace, small craft breweries face a steep and increasing challenge getting distribution for their beers. At the same time, craft beer lovers around the world are eager to discover and experience unique fresh craft brews. We're excited to help both craft breweries squeezed by this increasing beer market consolidation, and craft beer lovers who can't get the beer selection and quality they crave…it's really a win-win."
He then added:
"Now, for the first time ever, a small craft brewery in Montana can share their exact beer experience in fresh-brewed form with someone in Taipei. It's really going to change the craft beer world."
Backers will receive Pico in March 2016. The campaign has so far secured over $480,000. It is set to close on December 1st.
_______________________________________________
Have a crowdfunding offering you'd like to share? Submit an offering for consideration using our Submit a Tip form and we may share it on our site!