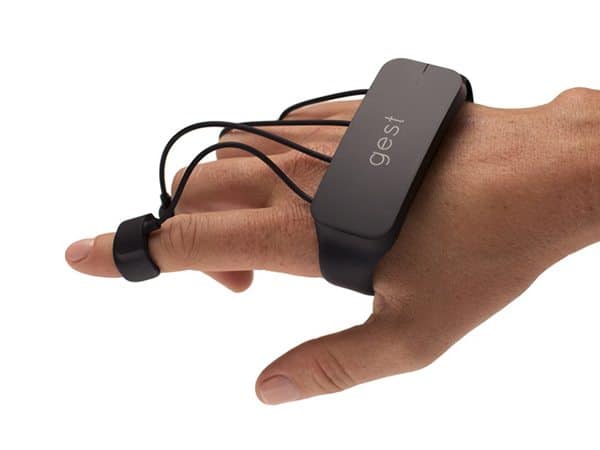 Gest, an Austin-based tech startup, has launched a crowdfunding campaign on Kickstarter to raise $100,000 for its self-titled wearable device that controls computers.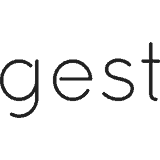 The company shared:
"Gest is a new way of working with your computer. It understands your hand and finger positions with a high degree of precision, so you can use it to get things done in a more intuitive way. It's beautifully designed, light, and comfortable. Gest conforms to your hand size and shape through its adjustable palm strap and moldable finger mounts."
Gest allows users to work with their hands in a more "intuitive" way. It is also versatile, and users can program custom gestures into actions on their devices.
While discussing the device's personalization feature, the company explained:
"We're building Gest to be an extension of your body, as intuitive and flexible as using your own hands. For example, undoing an action could be as simple as swiping your hand to the left. While Gest may be one-size-fits-all on the outside, on the inside it's all about you. Everyone moves their hands in unique ways; the way you point at the screen is probably different than your friend.

"Over time, Gest learns how you perform common gestures, like pointing, swiping, flicking, and grabbing. It also monitors your own custom gestures to ensure precision and accuracy. This is all made possible from our statistical model that adapts to each user, making Gest the most accurate gestural interface on the market today."
Also revealing details about the precision and speed of the Gest, the team noted:
"Our finger tracking technology is extremely low latency (40-60 ms), which means higher accuracy and more recognized gestures. We packed 15 discrete sensors into each hand so that Gest has an accurate picture of what your hand is doing, no matter its orientation. Whether you're drawing, typing, modeling, presenting, or composing, Gest can learn the meaning of those motions and help you get things done fast!"
It was noted that every Gest is also a DevKit. The company stated it has built an API so that users can get access to hand position and movement data. It has also layered a "start-of-the-art" marching learn stack on top of the hyper-efficient motion processing algorithms to allow complex gesture recognition at extremely low latency.
Gest's features include:
Bluetooth Low Energy (BLE): allows Gest to connect to all user devices, so they can interact wherever you are.
IMUs: Gest's sensors and their careful placement on user fingers give the most accurate tracking possible at extremely low latency.
Smart LED: allows Gest to tell users when they are connected and what interaction mode the users are in.
Rechargeable battery: Gest has a rechargeable battery that will last through a full day of work.
Micro USB: Gest has a micro usb port for easy charging
Backers of the campaign will be able to receive the Gest starting at $99. It is scheduled to be delivered in November 2016. Since its launch on Thursday, the funding initiative has secured over $35,000 from 200 backers. It is set to close on November 28th.
_______________________________________________________
Have a crowdfunding offering you'd like to share? Submit an offering for consideration using our Submit a Tip form and we may share it on our site!