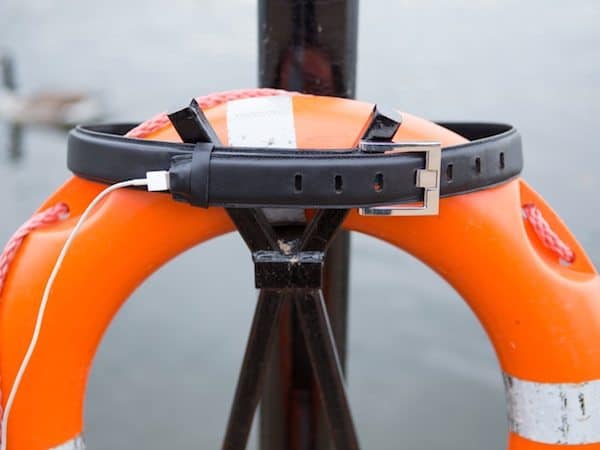 Aaron Krause, the founder of Shark Tank alum Scrub Daddy, has teamed up with creator of the Nifty MiniDrive, Piers Ridyard, to launch a crowdfunding campaign on Kickstarter for a new device that will ensure that no one will ever have to worry about "saggy pants" ever again.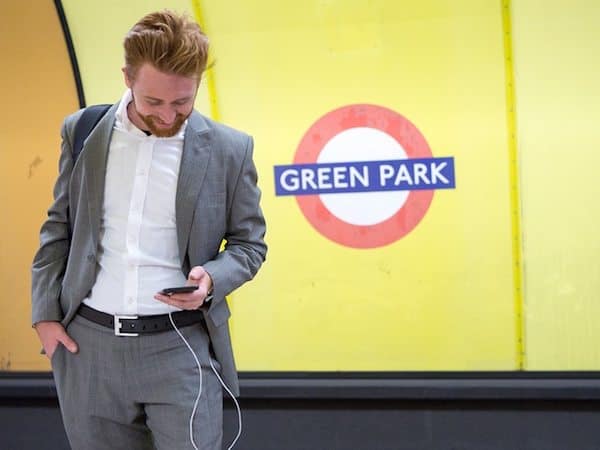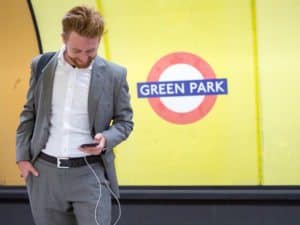 The Ion Belt, a patented wearable device that safely and invisibly packs +/- 1.5 charges (3,000mAh) of mobile phone power into a belt users can wear every day. With its proprietaryEncapsulpak technology, Krause and Ridyard have created a new way to ensure the safety of lithium-ion batteries while being worn on a person's body. No more bulky and easy to forget battery packs and chargers.
Other features include:
Recharge from USB in Buckle: USB recharger is built right into the buckle pin.
Durable Design: Protected against everyday wear-and-tear
LED Charge Indicators: Shows how much charge is left
Sharing details about the project (and its backstory), Krause wrote on the Kickstarter page:
"It all started – as it often does – with a phone call. Specifically, a phone call that was stopped short by the death of a cell phone's battery. Aaron was traveling, and not a single electricity socket or battery charger was in sight. He had battery packs – at home – where he had conveniently forgotten to pack them; a battery phone case that had quickly been removed after making his phone more of a brick than a pocketable device; and he also had a phone charger, but nowhere to plug the damn thing in!

He started to think about all the things he didn't leave home without: keys, mobile phone, pants… Surely there was a way to integrate a decent amount of extra charge in something already worn by most people! What about a belt? And so started Aaron's journey into the frequently frustrating world of combining electronics with the things we wear.

"Flash forward a few years – across the pond in Britain – Piers had the exact same idea as Aaron and teamed up with a cutting-edge English fashion house to design the XOO smartphone-charging belt for the London catwalk. Building technology into something as dynamic as a belt, which needs to bend and flex with the body all day, is a deceptively complex process and Aaron had run into difficulties.

"He had read about Piers' successes on the catwalk and so he picked up the phone (AKA email) and started lobbying Piers to come and meet him in the US. It was deal-making time! Surprised, confused and more than a little curious to have been emailed by the "Daddy of the Scrub Daddy", Piers arranged a meeting with Aaron.

"He was blown away by the user-friendliness of Aaron's design and the utility driven approach that underpinned it. Aaron was equally impressed with how well Piers had managed to hide the technology inside his belt, making something that was both beautiful and highly practical. Recognising each other as kindred spirits, they set about creating the best belt ever invented.

"Drawing on Piers' trials and tribulations of building the first XOO Belt, they built out a team of seasoned entrepreneurs, with deep experience of product design, development and manufacturing. Finally, after endless tinkering the Ion Belt was born."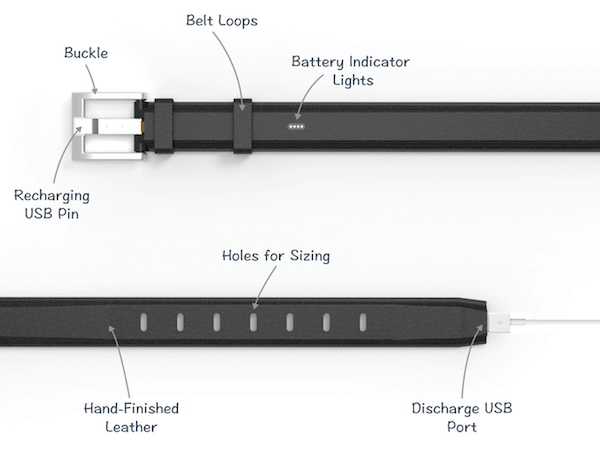 Krause shot to fame when he appeared on ABC's Shark Tank with his invention Scrub Daddy, which received investment from business mogul Lori Greiner and quickly became the show's biggest success story.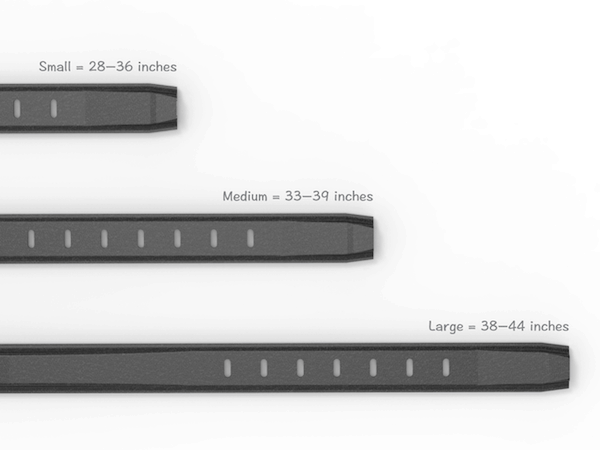 In January of this year, Ridyard launched the luxury XOO smartphone-charging belt on theLondon catwalk getting Krause's attention and the two decided to found a startup dedicated to making beautifully designed wearable technology accessible to all.

The Ion Belt is currently available on Kickstarter for $79 (early bird) and will be delivered in June 2016. The campaign is set to close on December 12th.

_________________________________________________

Have a crowdfunding offering you'd like to share? Submit an offering for consideration using our Submit a Tip form and we may share it on our site!

Sponsored Links by DQ Promote