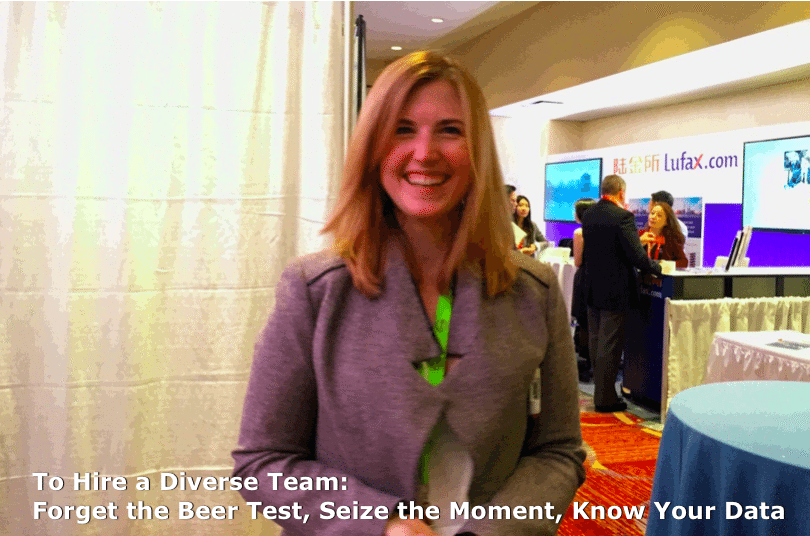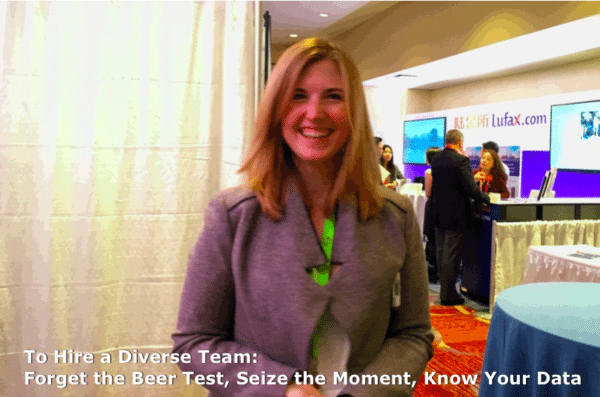 It was an accident that led Krista Morgan to peer-to-peer lending in 2008–a jolt caused by the high interest rate she was quoted when applying for a personal loan, during a time of notably low interest rates in the UK. After finding Zopa, one of the UK's largest P2P lending services, the now-CEO and co-founder of P2Binvestor Inc. followed industry news for years, before founding P2Bi with her father, Bruce Morgan.
But the success of P2Bi since its inception is no coincidence. The company just announced they've reached a $110 million milestone earlier this year, and Krista Morgan sees the $200 million milestone on the near horizon. The company also forged its first institutional relationship with HCG Fund Management this month. And part of P2Bi's success is due to the Morgan's deliberate efforts to hire a diverse team. How to bring a more diverse team onboard was also the subject of her recent editorial in Forbes, "3 Principles For Hiring A More Diverse Team."
"Our team operates like you'd expect any great startup team to, and we're diverse," Krista said. The importance of a diverse team was one of several topics she discussed with Crowdfund Insider in a recent interview, shortly before the company launched its new product, Ex-Factor, a new revolving line of credit.
---
Midori Yoshimura: You've done everything from manage digital marketing accounts for Coca-Cola and Barclays at some of London's top digital agencies, to managing operations for a custom motorcycle frame manufacture. How did you decide to develop fintech company P2Bi?

Krista Morgan: I came across P2P lending back in 2008 by accident. I was living in the UK at the time and had been thinking about taking out a personal loan and couldn't believe that I was quoted such a high rate when interest rates were so low. I started thinking about the spread the bank was taking and remember thinking that it would be better if people could lend to people, and then I found Zopa. I followed industry news for years and then in 2011 my father and I had been kicking around a few different business ideas. He talked about starting a factoring company, and I thought about whether we could apply a peer-to-peer (P2P) lending model to such an old-school business.
At the time there weren't really any platforms in the space, and so I did what anyone would do: I quit my job in the UK, moved to Denver, Colo. (where my dad lived), and started a new P2P platform for receivables-secured lines of credit.
Midori: How would you distinguish crowdlending from crowdfunding and peer-to-peer lending?
Krista: They're all closely related, but technically what we do is not P2P lending given that we run a private marketplace for accredited and institutional investors. And crowdfunding is such a broad term that it could mean a lot of different things. So we choose to describe ourselves as crowdlenders—we diversify the risk of loans amongst our private crowd and that lets us be a very efficient, flexible lender.
Midori: You recently published an editorial in Forbes on how to hire a more diverse team. How did you develop your three principles—forget the beer test, seize the moment, know your data—for maintaining diversity as you hire?
Krista: They were simply based on my experiences. It's a challenge to hire a diverse team, and it's almost impossible if you're not paying attention. After two years of building P2Bi I felt confident that I had found my own system for hiring the best people who were also diverse and wanted to share it since it's such a huge issue.
I'm hugely proud of the fact that P2Bi is 50 percent female across our company including our leadership team, which is extremely rare in tech and even more rare in finance.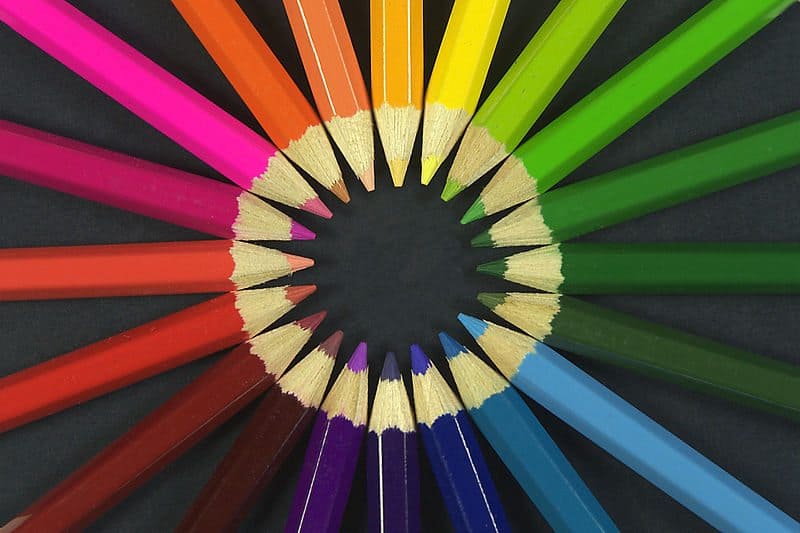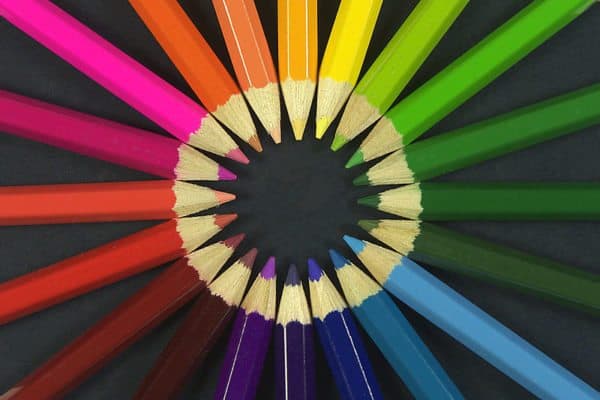 Midori: What is one of myths about workplace diversity that you would most like to dispel?
Krista: I think some people believe having a diverse team means they'll lose some of the camaraderie or startup culture; that somehow having a diverse team means you won't go out for happy hour, work late, or just hang out together. And it's just not true. Our team operates like you'd expect any great startup team to, and we're diverse. Further, when you have a diverse leadership team, all of your people can see an equitable and accessible path to leadership regardless of gender, cultural identity, race, age, etc., and that means they feel more included and more loyal to the company.
Our gender diversity is absolutely a factor in our success. The link between our culture of creativity and innovation and diversity is a clear one for me.
Midori: Having become CEO of PB2i in January of this year, what are your goals for the company? What are you most proud of accomplishing this year?
Krista: We've got big ambitions here at P2Binvestor—we're determined to take our place among the giants of the marketplace lending industry. Our mission is to completely disrupt the market for $1 million+ working capital lines of credit with technology, crowdfunding and our unique approach to marketing and brand-building.
I'm extremely proud of the impending launch of our new product, Ex-Factor, which is going to save our clients thousands of dollars annually, reduce the administrative burden of receivables lending, and set us up for considerable growth in 2016. With this new product we are also setting a new standard for transparency in business lending, which I think is lacking across the industry. Our customers will know exactly what they are paying, no tricks and no hidden fees—this is revolutionary when you compare it to every single other factoring company in the market.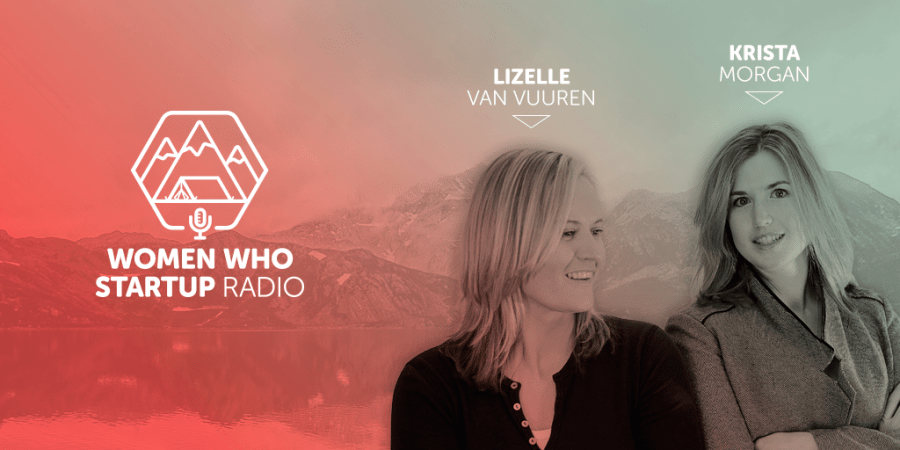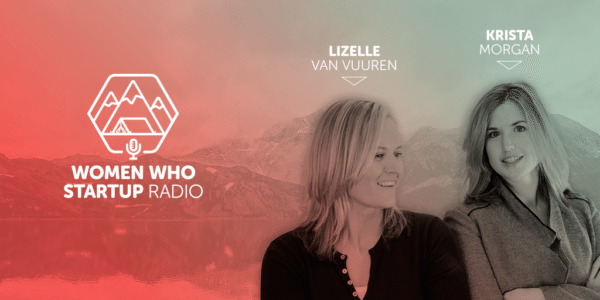 Midori: Earlier this year, P2Bi announced more than $50 million in invoices funded since signing its first direct client in May 2014. What is another milestone on P2Bi's horizon?

Krista: We just announced our $110 million milestone, and we're growing so quickly we think $200 million isn't too far ahead. I'm looking forward to announcing a big partnership with an institutional lender in the not-too-distant future—one that we have been working on for months, so watch this space.
Midori: Last month, Women Who Startup Radio, a podcast that you co-host, ended its first season. What has the feedback for this season been like?
Krista: The feedback has been amazing. Not only were we featured on Product Hunt & Inc as a top resource for female entrepreneurs, I have heard from so many women who tell me how much our podcast has helped them in their entrepreneurial journey. They tell us they wish it came out more often and they love how honest and open we are.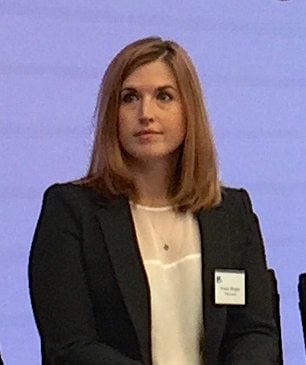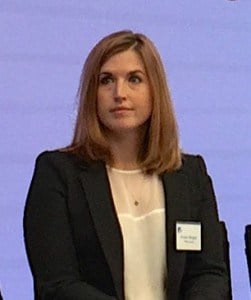 When you produce content and just put it out there it's sometimes hard to know if anyone is actually paying attention, but I have no doubt that sharing my story, Lizelle's story (my co-host), and the stories of all of our guests on the show reminds others that they aren't alone. They can hear for themselves that women just like them are starting amazing businesses every day—succeeding and failing and starting over and never losing the passion and drive that's critical to the entrepreneurial journey. The podcast is something I hope to continue doing for many seasons to come.
I want to give a shout-out to my amazing co-host and founder of Women Who Startup (the organization): Lizelle Van Vuuren has built a community of over 1300 women in Denver alone in a short amount of time, and she's expanding the organization to 10 new cities in 2016.
Midori: What do you see in fintech's future—five years from now and longer term?
Krista: I think, like crowdfunding, fintech is a broad term. I spend a lot of time thinking about commercial lending and I think there are still a lot of types of commercial finance that have yet to be really explored in the crowdlending space so I'm excited to see what other types of platforms come up.
I'm also very intrigued about the possibility of international lending. I think we'll get to a point where data and technology will make it easier to facilitate international lending and I think that these new capital flows will have a big impact on the global economy.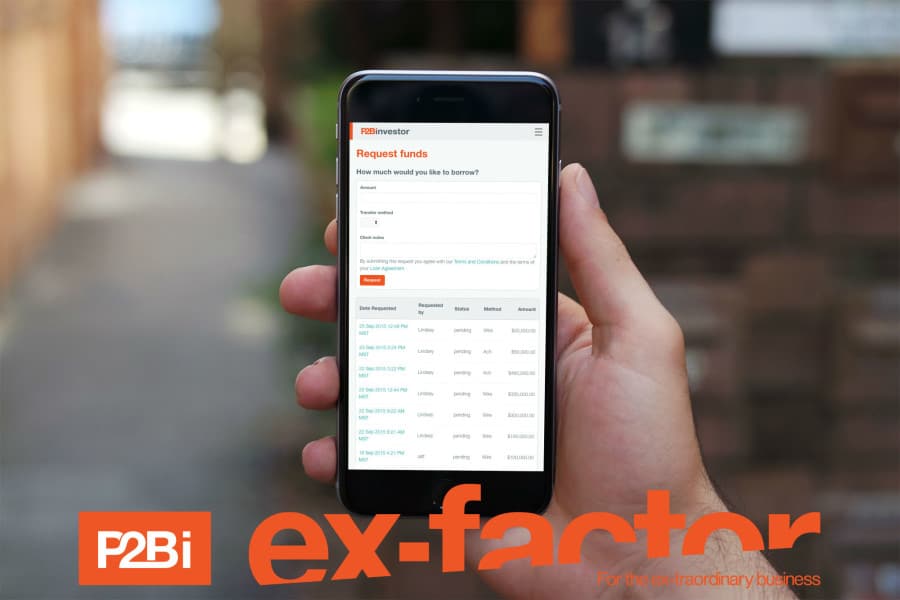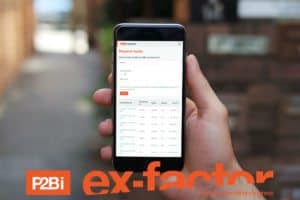 Midori: Do you see Internet finance as a field in which women have more opportunities to help narrow the gender gap? Compared to traditional finance?
Krista: Truthfully I think the opportunity is the same. There are very few women in technology generally, and even fewer in fintech; I haven't run the numbers, but I'd bet the percentage of women in fintech vs. the percentage of women in traditional finance is about the same, and it wouldn't surprise me if fintech was further behind.
What we need is more awareness about the importance of hiring women into leadership positions early on in any financial company. If you do that, you are more likely to build a diverse organization because women will believe they have opportunities to move up and be recognized. We also find that we attract more women-led companies as customers, another unique benefit of making gender parity a priority among our leadership team and company as a whole.
What I've learned is that there are plenty—and I mean plenty—of women who have the capability to lead in financial organizations. We just need to hire them and promote them.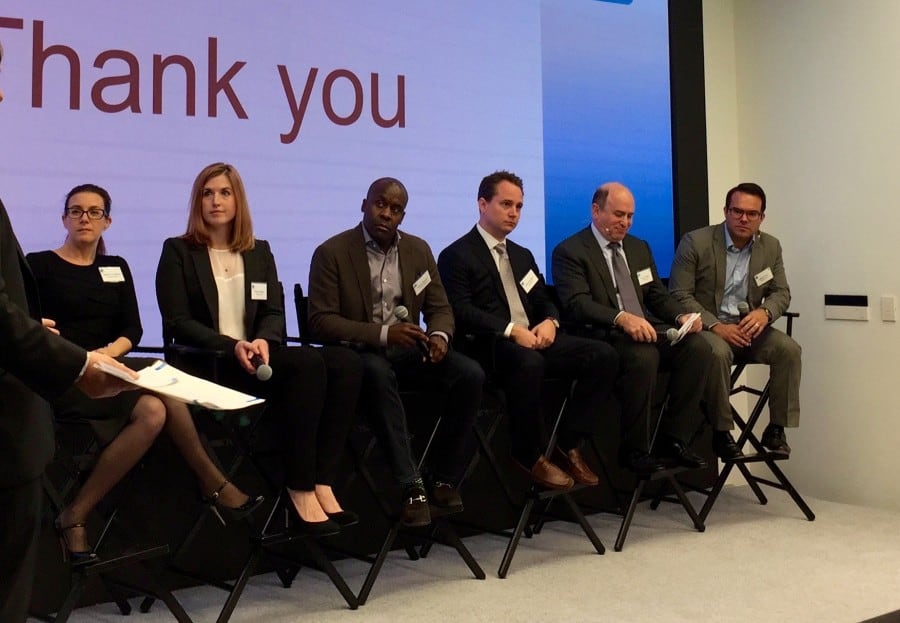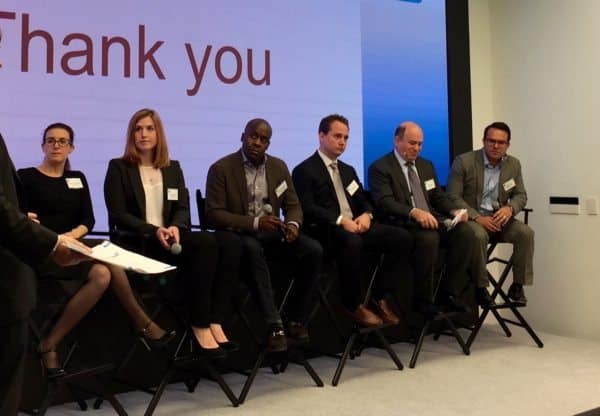 Midori: What advice would you give to female entrepreneurs?
Krista: Go for it. Leadership isn't about having all the right answers, it's about having the wherewithal and confidence to find the answers by surrounding yourself with a team of smart, capable and resourceful people who challenge you to be better and join you in building your vision. And don't forget that if you don't build a diverse team, then we can't expect everyone else to. Be the change.
---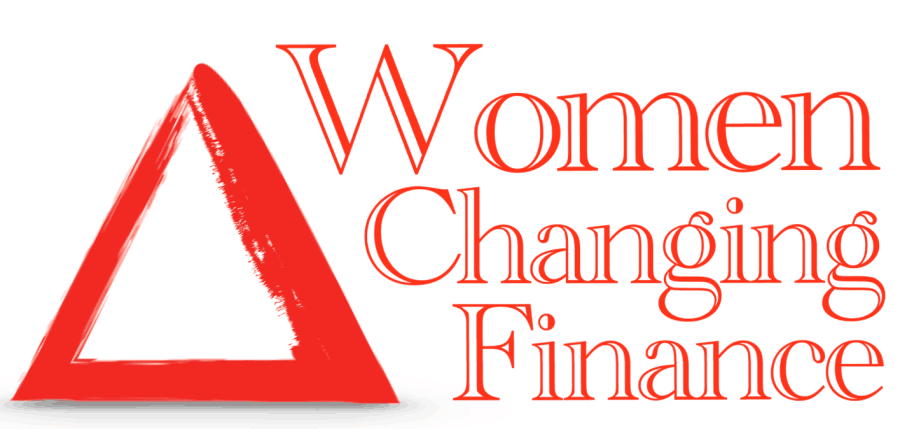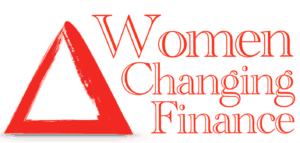 This is part of a series of articles where Crowdfund Insider will be interviewing the many women changing the profession of finance today. In FinTech, crowdfunding and peer to peer lending, there are many female entrepreneurs leading or assisting innovative firms that are altering the process of capital formation around the globe.

Sponsored Links by DQ Promote