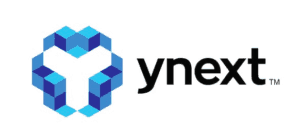 Ynext, the division of Yodlee, Inc. (YDLE) that incubates, delivers and commercializes new business opportunities for the company, today announced its newest Incubator class. The company will connect these startups with the resources and tools necessary to take their ideas to market – including free access to the company's award-winning APIs. Yodlee Interactive APIs are used by financial technology industry leaders like WePay, Venmo, Coinbase, OnDeck, and Kabbage to securely access transactional data. In addition to Yodlee Interactive API access, Ynext Incubator connects startups with funding, technical support, strategic guidance, mentorship and marketing support.
"Honestly, we were blown away by the quality and diversity of the applicants for this year's class," said Joe Polverari, general manager of Ynext and chief strategy and development officer of Yodlee. "Being involved with such an impressive group of entrepreneurs so focused on innovation is what we love."
This new class consists of startups across a range of verticals:
Datacoup is a personal data marketplace. Its platform allows individuals to aggregate, see and sell their own personal data.
Hedgeable is the first private bank for millennials.
Levanto is everyone's household CFO. Its next-gen financial planning platform provides households with personal advice from a real expert.
ModernLend is an online lender that uses alternative data metrics to identify creditworthy international citizens who cannot access credit due to lack of a FICO score.
Simplifier automatically categorizes credit card spending and brings analytic insight to travel and expense management.
SnapCheck's mission is to rid the world of paper checks, which cost businesses $50B in fees and losses of $20B annually.
Totum brings risk evaluation and portfolio solutions to financial advisors – tools that were previously only accessible to large institutions.
Track automatically manages self-employment taxes, accounting and finances for independent contractors. It also provides users with a virtual assistant to help them run their business.
2014 Alum update: Ynext Incubator's largest class, which included Accredify, DRAFT, Evolved Bookkeeping, Fidor US, OCX, Roostify, Telito and VOATZ graduated from the program.   Roostify, a company taking on the home loan industry, secured over $7 million in the first tranche of its Series A funding. Meanwhile DRAFT, an investment analysis tool, and VOATZ, a mobile voting app, have been selected as finalists in the BBVA Open Talent Competition, according to the release.
"The Ynext Incubator has acted as a catalyst for our business – allowing us to make better, more well-defined decisions," explained Herwig Gaston Konings, CEO of Accredify and graduate of the program. "They've supported us with everything from product implementation to branding and strategy. But what's more, the Yodlee platform really elevates the experience for our customers."
This class will be directed by Jeff Cain, who previously served as Vice President of Rutberg & Co. Mentors in the Incubator include Bryan Stolle of Mohr Davidow Ventures, Ben Narasin of Canvas Venture Fund, Billy Robins of Zendesk, John Stewart of RBS, John Balen of Canaan Partners, Erin Kapczynski of Purch and Peggy Burke of 1185 Design.

__________________________________________________

Sponsored Links by DQ Promote