With the holiday shopping season upon us, small business owners overwhelmingly express optimism that sales will meet or surpass 2014, according to a survey of small business retailers released today.

Although larger retailers routinely offer Black Friday and Cyber Monday specials, small businesses continue to rely on local shoppers to drive sales and growth. The survey was conducted by Dealstruck, an online marketplace lender that provides alternative financing and line of credit solutions to small businesses.
There is a great deal of confidence around expected sales for the season with only one-third of small business retailers reporting that their biggest concern is "not having enough sales or customers" during the holiday season. However, 86% anticipate generating the same or more revenue than they did last November and December.
Small business retailers are very prepared for Holiday 2015, with 70% of retailers stating that they have enough inventory to accommodate increases in demand. Planning ahead should pay off for many, as only 17% anticipate needing to use last minute short-term financing options (such as loans, lines of credit, or daily debit loans) to get through the remainder of the year. Despite the increase in online shopping by consumers, small businesses continue to thrive due in part to the loyalties of local shoppers, with 55% saying that their customers come predominantly from the same state.
Ethan Senturia, CEO of Dealstruck, noted:
"The narrative has been that small businesses are being squeezed by online retailers and big box stores. To the contrary, what we've seen through this survey and our conversations with Dealstruck clients, is a robust and stable small business retail sector driven by the loyalties of local shoppers. Small businesses continue to grow our economy, and we expect this holiday season to be a strong one for retailers."
Although survey respondents highlighted positive forecasts this holiday season, in many areas small retailers may be overlooking opportunities to expand and attract new customers. For instance, 31% of retailers sell their products exclusively through a physical store, passing up valuable opportunities to engage potential customers online.
Similarly, only 16% intend to target customers through location-based or geo-targeted mobile ads, and 65% do not expect to run any sales or specials in conjunction with Black Friday, Small Business Saturday, or Cyber Monday. These strategies help businesses find, target, and engage with new customers at a time when interest in shopping is traditionally at its peak.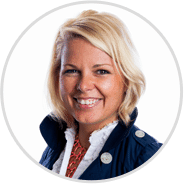 Dealstruck Chief Strategy Officer, Candace Klein, added:
"At the height of prime shopping season, many small retailers are passing up opportunities to more effectively deploy holiday-focused marketing strategies. Given the visibility of national shopping holidays, retailers should be more actively looking to expand their sales and take advantage of the holiday season."
Sponsored Links by DQ Promote