Robot Dragonfly Drone Fails to Take Flight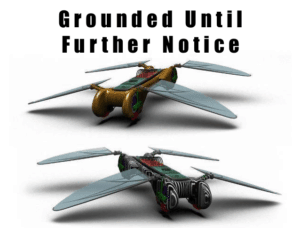 There are plenty of examples of rewards-based crowdfunding campaigns that failed to deliver. It is part of the risk a backer shoulders when they commit their funds. Today, as the ecosystem has evolved, many projects are becoming more professional, mitigating delivery risk and partnering with firms that can help assure a successful final project.  Recently Crowdfund Insider was contacted by a backer on a project from oh-so-long ago: Robot Dragonfly, a "micro aerial vehicle" drone.  This was from way back in 2012 before every kid on the block had a drone in their back pocket.  Dragonfly, at that time, pitched a product that was part drone/ part hovering insect. Over 3200 supporters pitched in raising over $1.1 million on Indiegogo one of the earlier million dollar campaigns.
Jump ahead to present day November 2015 and the project is crowdfunding road-kill. Dead in the water.
In a backer update from early last week on the campaigns 3 year anniversary, the project creators declared, "The project has NOT stopped". And then explained the exact opposite:
"We sincerely apologize to our supporters about our dismal approach to the finish line, we could finish every part of the system but could not get some parts to work properly. Attributed to lack of actual engineers due to non-approval from PayPal to support the Mechanical development and our previous lack of experience with dealing with Asia to minimize expenditures as was suggested. Our founding team primarily completed all the electronics with the help of a number of interns, but after 3 years of non-stop work through so many hardships, dealing with frustrated supporters and fighting with vendors and manufacturers over quality, pricing and more, fighting with PayPal for year plus to get our funds released, crying/begging Indiegogo to help get funds released or help get a notice to supporters or anything to help, we have to now shift our focus elsewhere. We are in no position to complete the Dragonfly project in our current condition without a helping hand (partners, additional funding or community support)."
So what can backers do? Not so much except walk away with a valuable lesson.  There really is no recourse as, it appears, there was no intent to defraud. Sure you could file a collective lawsuit but with most backers kicking in less than $250 that really does not make too much sense. TechJet, the company formed to commercialize the DragonFly Drone, appears to have acted in good faith but in the end the project was doomed by persistent issues in manufacturing and the inability to deliver a working prototype.
Dragonfly appears to be exhausted by the entire odyssey;
"It is with a very heavy heart we had to take a pause on the development and look at the big picture of how to overcome the situation. in the best interest of the entire community, we have to have talks with PayPal and Indiegogo and also have talks with potential partners and dig our way out of this situation for everyone's benefit.

We have everyone's best interest at heart and if nothing comes of it, we will give out all the company's Dragonfly IP with full license authority to all our campaign backers for use, re-sale and more as they please to instigate recovery against their loss."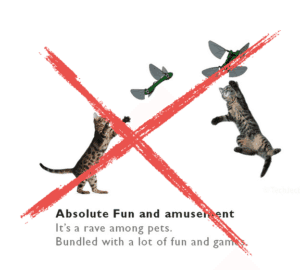 This is a good lesson for backers of tech campaigns that launch without a working prototype.  Even when the team has qualifications and education to create the product, risk increases dramatically when development is still in an early stage.  If you are not willing to gamble on the project it is probably better to wait until the device is available for sale online.
Have a crowdfunding offering you'd like to share? Submit an offering for consideration using our Submit a Tip form and we may share it on our site!