Following today's Autumn Statement from Chancellor George Osborne, in which he  addressed the government's success and pinpointing areas for economic improvement, Assetz Capital, one of the UK's fastest growing peer-to-peer alternative finance platforms, revealed it is set to launch an innovative finance ISA account. 
Stuart Law, CEO of Assetz Capital, stated:
"The decision to include peer-to-peer loans in the new Innovative Finance ISA and block, for the time being, the inclusion of peer to peer equity investment opportunities is a sensible decision to protect both investors and the ISA brand quality. Peer to Peer lending has proven to be relatively capital secure since its inception where overall returns across the industry have been positive and healthy every year to date.

"The same cannot necessarily be said for more volatile Stocks and Share ISAs with regular annual losses and also cash ISAs with low levels of interest. Furthermore many Peer to Peer equity investments are in startups that have a high incidence of failure and it was right in our view to exclude them for now and protect the ISA brand."

"Despite today's announcement, the finer details of the Innovative Finance ISA are still being ratified – but one thing is for sure, Assetz Capital will be a significant part of the new investment opportunity. Further to this, we are excited to announce that our platform is aiming to have its own ISA product from April 2016. It will carry numerous benefits for investors, and details will be released closer to the time."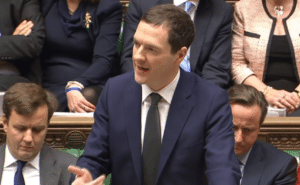 During his speech, the Chancellor touted expectations to achieve a budget surplus by 2019-2020, as much as £10.1 billion, as predictions that borrowing will continue to decline dramatically over coming years. Government expenditures today soak up 40% of national income. He expects this to decline to 36.5% in coming years.  To contrast this percentage with that of the US, government spending of a percent of GDP stands at approximately 34% in the US today.
The Chancellor commented:
"We are also today setting aside the £12 billion we promised for our Local Growth Fund and I am announcing the creation of 26 new or extended Enterprise Zones, including 15 zones in towns and rural areas from Carlisle to Dorset to Ipswich."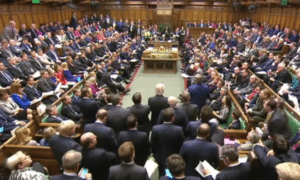 Assetz Capital states it has experienced strong growth since opening its doors to lenders in 2013, having lent more than £80 million of private investor money in just two years and now seeing £100m of loan applications a month

In 2015 alone, Assetz Capital has agreed an SME referral partnership with the Royal Bank of Scotland (RBS), expanded its business lending product range through partnerships with high-profile US firms, secured commitments of £525 million from institutional investors as part of a wider growth plan and raised over £5 million of growth equity.

Assetz Capital also launched a suite of investment products that include the Great British Business Account (GBBA) – which invests in UK SMEs only – as well as the latest product, the Quick Access Account (QAA) which enables investors to withdraw their funds immediately and fee free if they wish, in normal market conditions. The QAA and its 3.75% pa gross rate was so successful, the  first £1 million of investment was received within hours of launch.

Sponsored Links by DQ Promote