With less than two weeks until its Kickstarter initiative comes to an end, cult classic Mystery Science Theater 3000 has successfully captured over $3 million from 27,000 backers.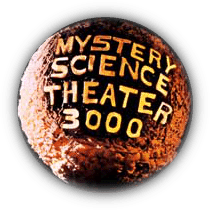 Creator Joel Hodgson teamed up with Shout! Factory to launch the campaign to bring back the hit series, which ended in 1999. The original $2 million funding goal would fund three full-length episodes, and $5.5 million would fund a season of 12 episodes.
Rewards range from a MST3K information club membership certificate for a pledge of $10 or more, to a pretty sweet VIP package including a position as an executive producer for the full new season for a pledge of $10,000/$25,000 or more (listed as $10,000, due to Kickstarter limitations).
Revealing why he decided to go with using the crowdfunding giant, Hodgson explained to Yahoo!:
"The Kickstarter was my idea. I'd been working with Shout Factory trying to get the rights to MST3K for the last five years, and we finally closed the deal three months ago. I just think it's really important to me that we start with the fans and talk to them, measure how interested they are and how much they care. If I had just done a traditional network deal and then talked to them, it didn't feel right to me. I didn't care whether it was 10 people or 100,000 people, I just wanted to know who they are, what they want, what their expectations are."
Also discussing the new cast, and why the originals won't be present, Joel shared:
"Oh, man, I'm 55 years old, that's why. I think to really get into movie riffing, you need to be able to absorb a lot of media, and people in their 20s and early 30s just have way more time to absorb a lot more things. It's the age we were when we all started. I was 28 when I started Mystery Science Theater, and Jonah [the new host] is 30. I think of it as a time when all your pistons are still firing. It's like rock and roll. The optimum age is you're in your 20s and you peak at 30. You don't usually start a band with people in their 50s.

"We all had a nice long run. I did 100 episodes; Mike [Nelson] did 97 episodes. I always imagined Mystery Science Theater as being likeDoctor Who or Bond or Saturday Night Live, where you refresh [the hosts]. The show got canceled just as Mike was getting to the end of his run, so people never really understood that's what I wanted the whole time."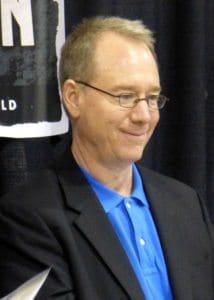 In regards to the changes he's planning to make in the show, Hodgson added:
"If we had Kickstarter 15 years ago, [the show] never would have ended. There were enough people who wanted it to keep going, so it would have been just like Futurama or Family Guy or anything where they kept it going because people liked it. Back then you needed a couple of [network] executives who really liked it and felt they could keep their jobs. Now it's different. You can measure your audience and understand them. You just know a lot more about each other now."
Have a crowdfunding offering you'd like to share? Submit an offering for consideration using our Submit a Tip form and we may share it on our site!

Sponsored Links by DQ Promote