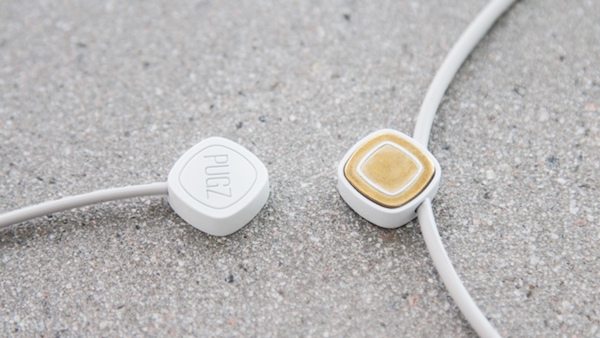 Earlier this summer, Swedish startup PUGZ took to crowdfunding platform Kickstarter to raise funds for its new wireless earbuds.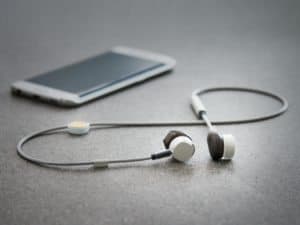 Described as "world's first" wireless earphones that  allow users to charge them through smartphones, the key differentiator in PUGZ earphones UX is the company's patented self-guiding magnetic connector called "The Squircle," which enables users to listen and charge at the same time.
The project became a huge hit on Kickstarter and successfully secured $1,433,779 from 10,119 backers. Although the estimated delivery for PUGZ was for this holiday season, the company announced earlier this month that there's been a bit of a setback, the fact that it never received an Apple MFI approval, which is a bit important to the headset's features.
The PUGZ teamed shared:
"Hi everybody,

"Hope you are all doing well and once again thanks for your support and collectively taking us this far. It's now been a couple of weeks since we last had an update for you guys. The reason for that is that we have been waiting for a response from Apple regarding the MFI approval for the charging on the go solution.

"Unfortunately Apple has decided to not give us permission to draw current from Apple devices to charge PUGZ. We are extremely disappointed and surprised at the same time. They just recently launched the Apple Pencil which has the exact same functionality we have requested for, charging on the go.

"As there are no technical obstacles it is clear that Apple just don't want US to do this before they do. Big companies putting a stop to great invention's in this manner is the main reason we started PUGZ. At this moment our hands are unfortunately tide and we have no more options.

"How will this affect you? This will not affect any product functionalities for android users. If you are an iOS user the only affect will be that you will not be able to charge your PUGZ through your iPhone, but you still have all other functionalities as Android users. The only option for the charging cable is micro-USB. This means that if you chose lightning charging cable you will receive a micro-USB charging cable and a USB converter, so you can charge your PUGZ through a laptop or wall outlet."
Below shows the features between Android and Apple smartphones.
The company then went on to explain:
"This unexpected decision also means that we need to redo the hardware design in the bud as it was constructed to support MFI. Due to the redesign we are unfortunately forced to redo our FCC/CE certification which is costly and takes about 1-1,5 months. This will unfortunately also affect Android users as the design is based on the same platform.

"At the end of the day the negative MFI decision from Apple cost us a ridiculous amount in unnecessary certification costs, a need to redesign the PCBA and a delayed delivery date with 2-2,5 months. We are big fans of Apple products but right now Apple is not number one on our list.

"The good news is that how bad we ever wanted the MFI certification the product functionality is still the best on the market for iOS users, so don't be to put down by this."
PUGZ noted that due to this setback, it can now have the opportunity to incorporate some technical updates, which include:
Move the charging LED indicator from the squircle side of the cable to the uUSB side of the cable. This enables the user to more easily see the charging status of the device as it is more visible.

The company will make a larger design update to the control box to be even more durable as well as improve the tactility of the buttons.
The company added:
"Even though we are happy to incorporate these updates for you guys we would have preferred to be able to send you a MFI certified product as planned at the end of November as promised. However we hope you understand that we have done everything in our power and that this is out of our hands. Thanks for your understanding and support!"
Backers then shared their thoughts about the situation. One recently stated:
"Kickstarter should block anyone involved with this project from using Kickstarter as a platform to back a product. Companies like pugz only hurt Kickstarter. I am now reluctant to use Kickstarter."
Another commented:
"With over 10k backers I would imagine it would be hard to address all the comments but if you can read this stay strong and stay focus as I understand WE are investing in a project, and as a reward we get a product, we not buying a product like on amazon. I will patiently wait and hope to have the best wireless headphones around. Keep up the good work and focus on the positive!!!"
The company is expected to ship the earbuds this upcoming February (hopefully).
Have a crowdfunding offering you'd like to share? Submit an offering for consideration using our Submit a Tip form and we may share it on our site!