Equity crowdfunding platform has launched the Marketplace Index Fund that will invest in multiple companies raising capital online. The fund will allow investors to easily diversify their holdings thus mitigating risk. The basket of up to 125 early stage companies quickly sold out for investors seeking "seats" under $100,000.  CircleUp touts its all-time performance of a 50% IRR with an average revenue growth of 86%. The fund, described as similar to an ETF, charges a management fee of 0.5% with a 0% carry.  The fund size will be $25 million with an anticipated 8-year fund life with liquidity options after one year.

Rory Eakin, co-founder of CircleUp, spoke to Barrons about the new fund explaining the rationalization behind the move;
"There is very little venture-fund money in this asset class, as venture capitalists primarily focus on technology. These start-ups are usually hidden from asset managers since they're so small. There's a lot of money out there in crowd-lending, as well as in robo-advisory services. You're seeing algorithms bring about more efficient investing. Our index is getting more sophisticated as it learns about the market. It's a diversified pool of products, spreading the risk."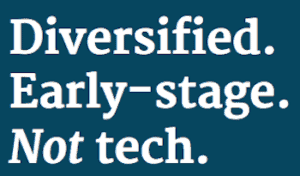 Equity platforms in the UK have been offering similar funds for several years now.  The progression to creating in-house funds is a natural step in the evolution of internet finance.  Funds are an effective tool for managing both investors and capital allocation while providing value for individuals.  Data on angel investing show solid returns with highly diversified strategies.
The structure of the fund will be as a private limited partnership. Information on the CircleUp site states $200,000 invested per company in preferred equity only.  It is interesting to note that Barrons states that CircleUp will allow non-accredited investors to participate next year. Interested investors may join the waitlist for amounts under $100,000.