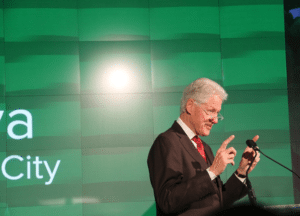 Microfinance platform Kiva announced the launch of Kiva NYC this week to provide access to capital to small business owners in New York City.  Every dollar lent to a small business owner in NYC will be matched up to $1.1 million provided by the MetLife Foundation, Deutsche Bank Americas Foundation and others donors. Kiva provides 0% interest loans via a crowdfunding platform that boasts a 98% repayment rate competitive with typical bank default rates. Former President Bill Clinton joined Kiva co-founder Premal Shah to announce the launch. Clinton stated;
"The world needs two things more than anything else. It needs positive identity, the belief that our common humanity matters more than our differences. And it needs a system of inclusive universal empowerment so that we can live and prosper together, raise our children together, and have an entirely different future than what dominates most of the headlines today. That's why Kiva in the United States is so important."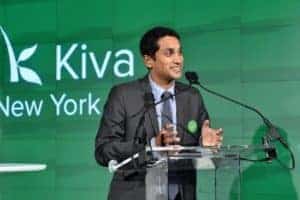 Kiva NYC joins 12 other city programs and now Kiva states it is expanding to offer credit across the United States using a social underwriting loan model that uses the concept of "character into credit". Small business is the lifeblood of the country.  Meanwhile, banks have avoided providing access to capital for small business as too costly and too risky.  Traditional bank credit models cannot compete with more nimble and more accurate approaches to assessing risk.  Kiva has now provided crowdfunded loans to over 1.7 million entrepreneurs globally in the past ten years.
The Kiva social underwriting model measures credit risk based off the ability to recruit family and friends to fund a portion of the requested loan.  The commitment  is an indication of trust and character trumping a traditional FICO score.  There is no collateral or minimum operation period for the borrowing business.
"New York's small businesses are the heart of this city. They bring color and vibrancy to the neighborhoods, create quality jobs, and enrich the cultural fabric of this city," said Shah. "They have the passion and the plan, but often they lack just a small amount of capital to start or expand. Through this initiative, we can all be a part of their success."
Individual loan requests average $5,000 and are offered at 0% interest and no fees. As the entrepreneur repays, lenders can re-lend to another person or withdraw their money and put it back in their pocket.