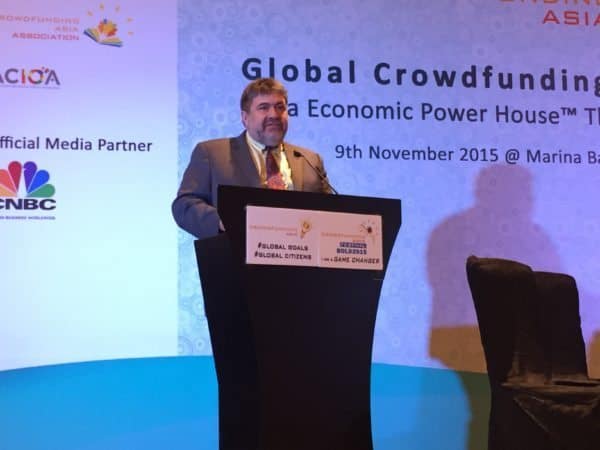 In the Fintech 100 list published yesterday, there was a single equity crowdfunding platform included in the top ten on the list. OurCrowd, based in Jerusalem but truly a global investment platform, jumped from number 22 last year to number 10 in ranking. OurCrowd has raised over $180 million in equity crowdfunding for its 80 portfolio companies from more than 10,000 global investors. OurCrowd has differentiated its platform by investing in every listed offer that is promoted on its site, thus improving investor assurance the companies have been thoroughly vetted.
Commenting on OurCrowd's rise, founder and CEO Jon Medved stated;
"It is truly an honor to be a part of such a prestigious list of Fintech innovators two years in a row. We are proud to be recognized as the world's leading equity crowdfunding platform. Fintech is now a global sector and we are glad to be leading an Israeli contingent of 8 companies on the list."
Among the 8 Israeli companies represented on the list is OurCrowd's portfolio company BioCatch, a leading provider of Behavioral Biometric solutions for mobile and web applications. OurCrowd noted that several other equity crowdfunding platforms were included within the group. CircleUp and AngelList were in the top 50 as well. Equitise, SyndicateRoom, MyMicroInvest, PropertyPartner and Fidor Bank are on the list as ones to watch. Globally Fintech financing is estimated to have jumped 6X over the past three years with over $20 billion estimated to be invested in 2015, a 66% increase over 2014  at $12 billion.