The California Department of Business Oversight (DBO) has launched an inquiry into the Marketplace Lending (P2P) industry. DBO Commissioner Jan Lynn Owen was quick to caution they do want the industry to grow but want to "protect" consumers.  Owen stated;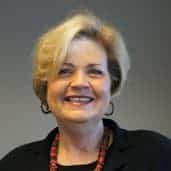 "These online lenders are filling a need in today's economy, and we have no desire to squelch the industry or innovation. We have a duty, however, to protect California consumers and businesses, and they have more and more at stake as this industry grows.  We want to assess the effectiveness and proper scope of our licensing and regulatory structure as it relates to these lenders."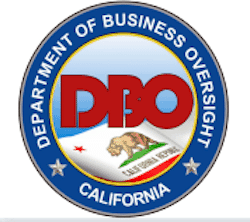 The DBO has sent an online survey to 14 Marketplace Lending platforms requesting five-year trend data about their loan and investor programs.  According to the agency, the survey requests information about the firms' business models and online platforms.  The DBO sent the request to firms that specialize in either personal or SME loans.  The survey responses are due by March 9, 2016. The review has two primary objectives: to assess the industry's size in California and how many consumers and businesses it touches, and to better understand various loan and investor funding programs used by industry participants.  This information is supposed to assist the DBO as it assesses how the state's licensing and regulatory regime is working, and should work, when it comes to the industry.
The DBO licenses and regulates state-chartered banks and credit unions, non-bank lenders (including payday lenders), mortgage lenders, mortgage servicers and money transmitters.  It also licenses and regulates investment advisers, securities broker-dealers and other financial service providers. The review of Marketplace Lending may provide an entree to regulate further the fast growing sector of online finance. The US is a country where both Federal and State regulators have say over all things finance in contrast to most of the rest of the world where rules are crafted at the Federal level.  The combination of dual regulatory review is a barrier to entry for aspiring platforms.
The DBO may release aggregate data but otherwise all of the collected information is expected to remain confidential.
Commissioner Owen was appointed by current Governor Brown in 2013. She has been in and out of government for the past two decades with stints in the private sector including Apple and JP Morgan Chase.