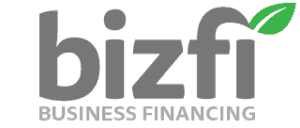 Bizfi, a fintech company whose online small business finance platform combines aggregation, funding and a participation marketplace, announced that Metropolitan Equity Partners has provided a structured financing facility of $65 million to the company to drive growth. Since 2005, Bizfi and its proprietary marketplace and funding technologies have provided over $1.3 billion in financing to over 26,000 small businesses across the United States. Since launching its aggregation platform in 2015, Bizfi has experienced 72% growth in year-over-year gross originations.
"The Bizfi platform is the simplest, fastest and most frictionless process for small businesses to access funding. Metropolitan's financing will propel our growth plans to the next stage," said Stephen Sheinbaum, Bizfi Founder. "Every day more and more businesses are turning to Bizfi because of our strong channel partners, enabling business owners to compare all their funding options in one place. The Metropolitan partnership provides Bizfi with additional capital to develop new products and fund more small businesses from its own branded product set."
Closing this financing round enables Bizfi to:
Expand its suite of funding programs, increasing its ability to fund U.S. small business capital needs.
Increase the speed at which funding applicants access direct financing from Bizfi.
Develop and implement a national marketing campaign.

Metropolitan's investment provides the financial flexibility and strength to support Bizfi's growth plans. The new investment expands upon Metropolitan's prior involvement as an active buyer of loan participations and a mezzanine lender to the Company for the past three years. Bizfi's proprietary technology and aggregation platform gathers applicant information from a variety of sources to offer commercial funding products including loans and other capital products to small businesses. Strengthened by strategic relationships with more than 45 funding partners, including OnDeck, Funding Circle, IMCA Capital, Bluevine and Kabbage, Bizfi also participates as a lender on the platform.
"Metropolitan believes that the future of small business lending is being built by Bizfi.  Their aggregation and direct lending marketplace is disrupting the fast growing FinTech industry. Our new investment is the result of the impressive performance we have directly experienced as a lender and participant in the company's financing products over the past three years," commented Paul Lisiak, managing partner of Metropolitan Equity Partners. "In the rapidly evolving FinTech space, Bizfi's management team has elegantly expanded their product offerings to create a platform that holistically meets the dynamic funding needs of small businesses.  We look forward to being a part of Bizfi as they further solidify their position as a leader in the financial technology space."
Metropolitan has been an active investor in the alternative lending and FinTech space with over $100 million committed in 2015 including investments in JH Capital Group, Debt Away, New Credit America and PledgeCap.
"Bizfi has seen radical growth over the last 18 months. Not only have we developed one of the most robust FinTech platforms for the small business lending space, but we have cultivated significant deals with third party companies that service small businesses," concluded Sheinbaum.  "These companies will utilize white label versions of Bizfi's platform to offer financing to their clients. Now, with the Metropolitan   financing supporting our growth, we can continue to expand our products, increase our market share and provide solutions to the critical financing needs of the companies that fuel our economy."
Sponsored Links by DQ Promote