"After much anticipation, the exciting news is finally out," shared DealIndex Founder and CEO Neha Manaktala on LinkedIn. In partnership with CNBC, DealIndex announced the launch of four crowdfunding indices: International 50 Index, UK 50 Index, Technology Index, and the International Aggregate Index. The indices take transparency in the crowdfunding industry to a new level by aggregating information on the private fundraising sector into usable and easy-to-understand benchmarks. The indices track the pulse of the alternative finance market, providing a real-time indicator of market activity. The International Equity Crowdfunding 50 Global Index indices are now live on CNBC, with UK's Brightpearl, One Rebel, Cipher, Buyapowa, POD Point, Crowdfunder, Coinsilium and Curious Brew toping the list.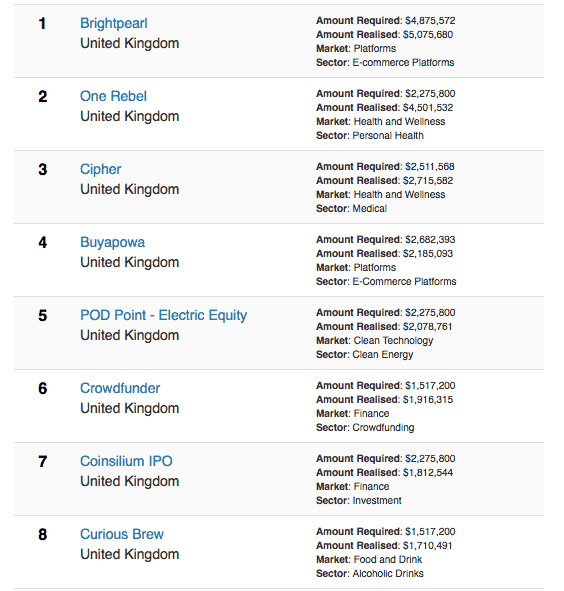 Both the International 50 Index and the UK 50 Index are calculated using the top 50 companies currently fundraising, the former internationally while the latter restricted to the UK zone only.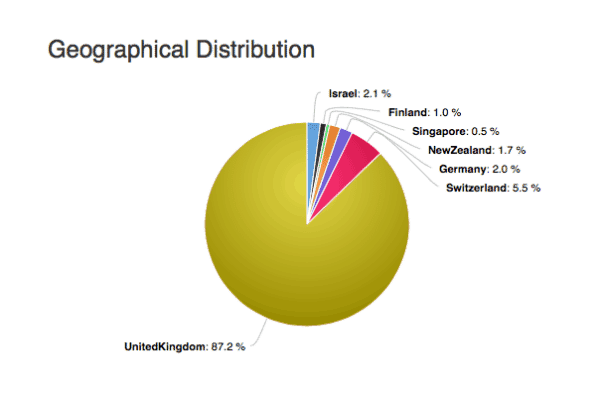 Meanwhile, the Technology Index is a daily average of the top 25 technology companies currently fundraising internationally. Lastly, the International Aggregate Index measures components of growth to provide a wider market view. In creating these indices, all data is sourced from DealIndex's data-driven platform, which aggregates real-time offerings across 150+ sectors and 40+ countries.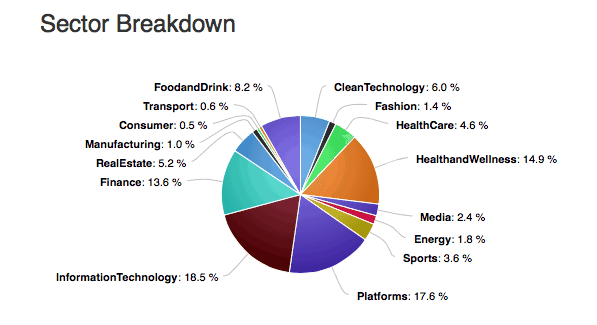 "These indices represent an important step forward in educating the general public about the vast potential of crowdfunding. Similar to our dashboard, through the creation of these indices we hope to inject more transparency to the market and empower investors with more data and tools to facilitate their investment process when it comes to analysing opportunities in the private market," commented Manaktala. "With more than 2,000 deals tracked on the DealIndex dashboard across leading crowdfunding portals globally, investors interested in private company investment opportunities can now streamline their sourcing and due diligence process by simply logging onto the DealIndex Deal Exchange and utilise the built in advanced analytics and tools to track, compare, and monitor startups raising capital online in real-time."
The alternative finance market has enormous potential. Just five years ago, this was a relatively small market of early adopters crowdfunding online to the tune of a reported $880 million in 2010, according to DealIndex's Manaktala. "Fast forward to today and we saw $16 billion in alternative finance in 2014, with 2015 estimated to grow to over $34 billion. What's more, the crowdfunding industry is doubling or more, every year, and is spread across several types of funding models including rewards, donation, equity, debt/lending, and revenue sharing."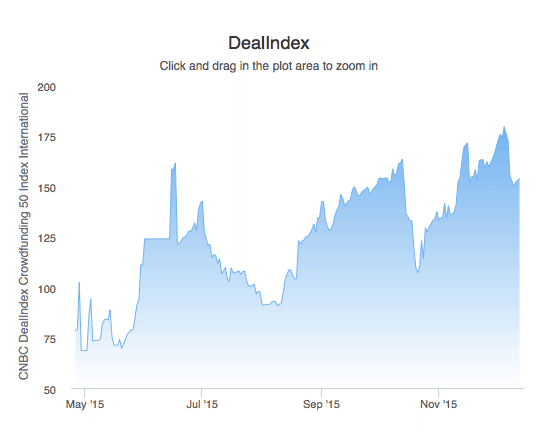 With the JOBS Act enacted in 2013, equity crowdfunding has sprung forth as the newest category of crowdfunding and is further accelerating the growth and disruption. As recorded by Massolution, reported growth rates of the equity crowdfunding industry averaged 410% between 2012-2014.  According to DealIndex,  it is the perfect time to launch the crowdfunding indices:
"Transparency on investor fundraising activity would be a great value-add in a sector that suffers from a dearth of data. As alternative finance becomes increasingly more mainstream, the importance of these indices will grow. With CNBC now recognising the importance of crowdfunding via the creation of these new indices, suffice it to say that equity crowdfunding will increasingly wield greater significance to the public and soon gain mainstream recognition."