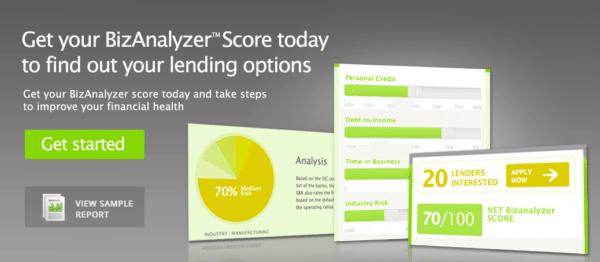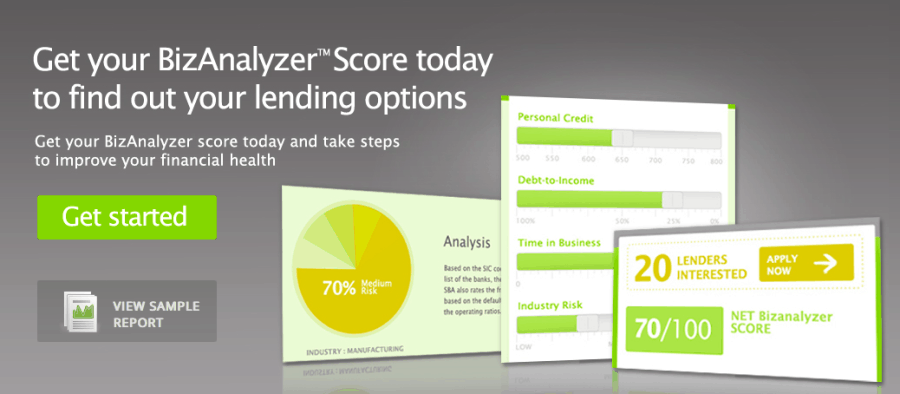 Biz2Credit, a small business financial technology platform, today launched the BizAnalyzer Score Simulator Tool. The tool, patented in June, allows small business owners to capture a personalized snapshot of their business health. The Score Simulator acts as a virtual CFO, evaluating how cyclical changes to revenue, cash flow, credit scores and other key metrics affect their creditworthiness in the eyes of lenders, with the goal to help small business owners make better, more strategic financial decisions.
"Biz2Credit's mission is to empower small businesses with practical tools to better understand and manage how their operational decisions impact the types of loans available to them," said Rohit Arora, Biz2Credit CEO. "This virtual CFO resource gives them a complete view of exactly what lenders examine when they underwrite small business loans."
The Score Simulator is the latest iteration of Biz2Credit's proprietary BizAnalyzer Score, which evaluates over 2,000 data points and assigns business owners with a score from 0 – 100 based on personal credit, debt-to-income ratio, time in business, industry risk, corporate risk, revenue, cash flow and repayment history. The purpose of the Score is to show the business' strength or weakness compared to industry peers when applying for a loan.


Impact scenarios that a business owner can choose to see how it affects their Score include:
Bounced check
Fluctuation in monthly bank account balance and withdrawals
Existing judgment decisions
Default on tax payments
Existing tax lien
Biz2Credit shared a scenario for Score Simulator: if a pizza shop wants to see how a 20% increase in revenues will affect his/her financing terms for future products. The pizza shop may have a current BizAnalyzer Score of 56, but with the proposed increase in revenue, it rises to 62. This means that the shop will have options to available to him/her with longer terms, larger amounts, and better rates.
Since its inception, Biz2Credit has helped deploy $1.3 billion in small business financing across the United States with its extensive network which includes CPA.com, Creditcards.com, Customers Bank, D&B, Equifax, Heartland Payments, Paychex, Tax Act, Univision.