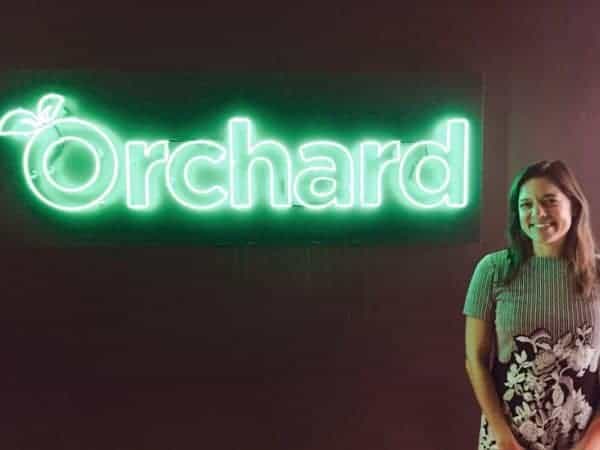 The marketplace lending industry has been above the fold lately, in particular the online platforms, borrowers and investors, but it is important to remember that the MPL ecosystem is made up of many other players. If you need evidence of this, just check out the MPL "Lendscape" slide available on Orchard's website, which denotes around 200 entities and the function they serve in the industry. Orchard of course, is one of these "other" service providers, who is quickly demonstrating its value to investors, originators, and platforms. I was fortunate to sit down briefly with Angela Ceresnie, CFO and co-founder of Orchard, to discuss the industry in general and Orchard and her path specifically.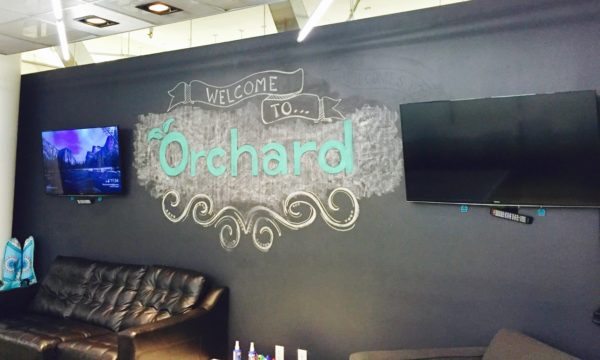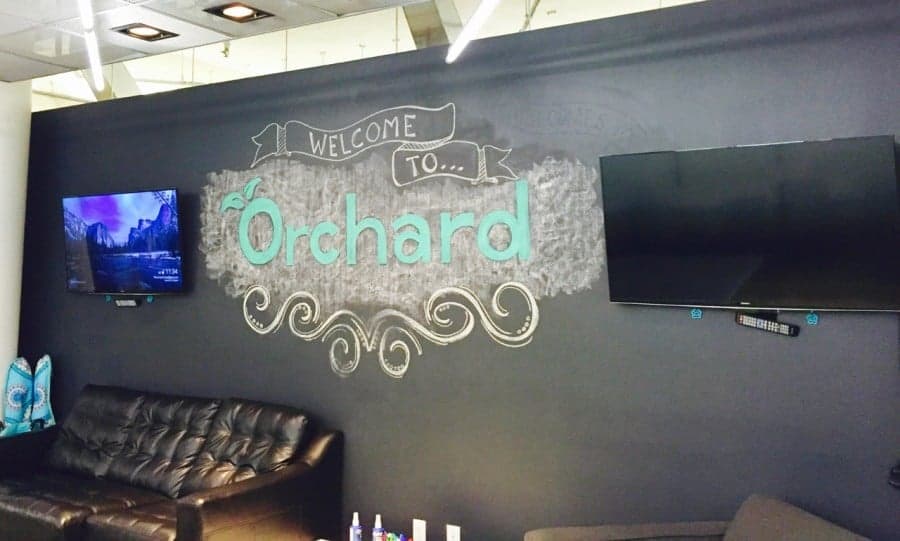 Prior to founding Orchard, Angela was working in risk management for American Express and Citibank. She was crunching consumer and small business data and building credit models for these giants when she discovered the tiny marketplace lending market. She came across Lending Club in 2011 and was amazed that the platform provided here with all of the same data to select her own investments as she was used to analyzing for her employer. You can quickly see where this story is going when she met Matt Burton, her tech-savvy co-founder, who was similarly investing in Lending Club notes, and together they envisioned a scalable tool that could be used by investors to make credit decisions similar to what Angela had been making from an institutional level on a daily basis.
The trend was obvious—technology was disrupting every industry imaginable and finance should be no different. As they began researching the space, they realized that the needs of many investors (or potential investors) were not being served.  Originating platforms were developed with retail investors and borrowers in mind and weren't providing institutional investors, such as hedge funds, family offices and business development companies, with the analytics they needed.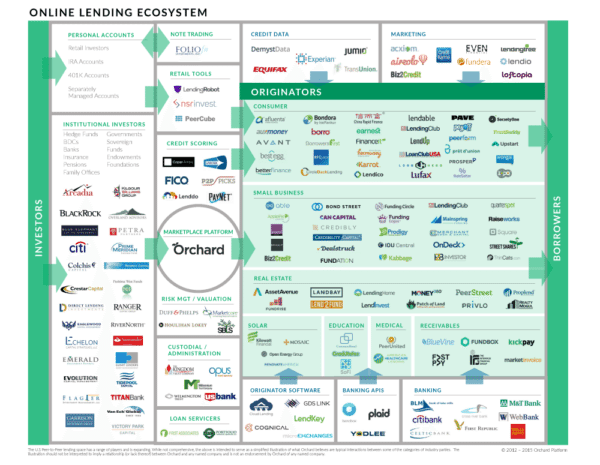 Today, Orchard fills that need by providing technology and services to institutional investors and asset managers who are providing capital by purchasing the loan products from MPL platforms. In addition, Orchard also provides market data, analytics, reporting of transaction executions and order management—Orchard does not conduct transactions or custody funds. Angela noted the positive trend that has developed, allowing the loan originators to focus on the needs of the borrowers, while Orchard takes care of the other side of the marketplace.
Angela explained that Orchard wants to make MPL frictionless, by using technology to provide all of the mechanics and reporting related to the investments made, much of which is still fairly manual and bespoke. In addition to Orchard's investor products, about a year ago they started rolling out their "originator database" which helps originators better utilize data to make credit decisions and service their customers. The philosophy is that everything that is helpful to originators is ultimately beneficial to investors.
Although my time with Angela was cut short (due to NYC traffic), she graciously continued the Q&A with me below:
Georgia Quinn: How does Orchard collect the data it uses?
Angela Ceresnie: Orchard accepts data in a variety of formats. We can pull data from an originator if they have an API set up or data can also be delivered in a CSV via an SFTP.  Upon review of API specifications and structure of data provided, Orchard will develop and execute a roadmap for the integration and mapping of the data into our system. Our analytics, engineering, and product teams then conduct a thorough quality testing process for each new dataset, metric, table, graph or chart set to be included in an Orchard product.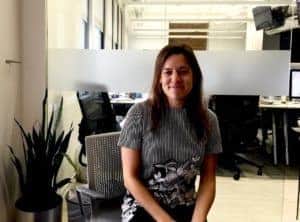 Georgia: How does it work? Do both investors and platforms/originators subscribe?
Angela: Orchard began as an investor-facing platform, offering order management, customer reporting, and analytical solutions to wide range of investor types. However, as the industry has matured, we've noticed an opportunity to create operational efficiencies on both sides of the platform, and now provide an increasing number of products and services to loan originators as well. We recently launched the Orchard Data Partner Program, which we're really excited about. It offers qualified originators the ability to seamlessly and securely integrate their data with Orchard and streamline the process of data delivery to investors, prospects, or counterparties, along with a host of other benefits.
Georgia: What are you most proud of with respect to Orchard?
Angela: While I'm very proud of the business we are building, I'm perhaps most proud of the culture we've been able to cultivate at Orchard. Company culture is something that you would like to happen organically, and is does for the most part, but it's also something that requires guidance and management. As a founder, it's something that I take very seriously. First and foremost, the level of support and encouragement that permeates every level of the organization has greatly influenced our success and where we are today. We have also always maintained a forward-thinking mindset, a perspective that has really guided our decision making and has given us the greatest chance to execute on our long-term vision. Finally, we have a saying at Orchard, "seek the truth." Fundamentally, it means that we strive to be honest, direct, and efficient in our thoughts and in our actions. Not only does this apply to how we work internally, but also how we interact with our clients and our partners and even how we build our products and services. Efficiency and transparency are at the core of everything we do.
Georgia:  What surprised you the most about starting Orchard?
Angela: Being a first-time entrepreneur is both frightening and exhilarating. As any business owner can tell you, there are certain things that keep you up at night – hiring, firing, competition, fundraising, and a million other things. All of the sudden, there are a bunch of people relying on you, trusting that you know what you're doing, and it's up to you to make sure the wheels don't fly off.  Starting your own company can also be less than glamorous at times – in the early days, I'd spend the whole day coding models and then have to take out the trash at night – all in a day's work.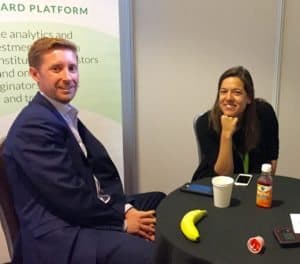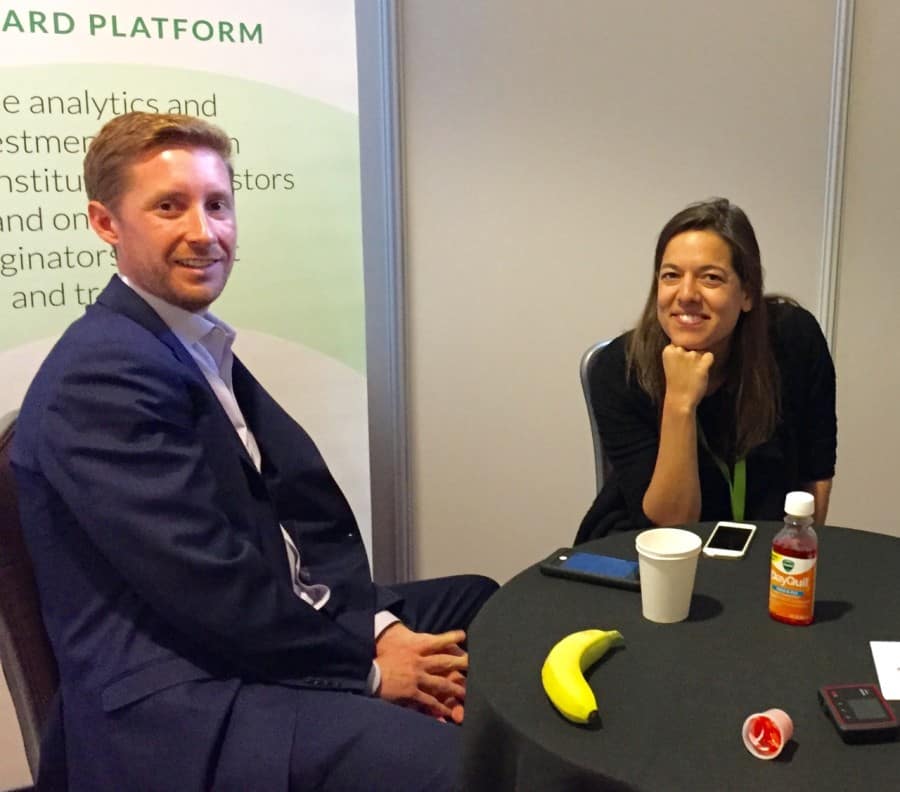 It's also somewhat surreal that about two-and-a-half years ago, Matt, David, Jon and I were getting together at Spitzer's Corner on the Lower East Side to talk about the nascent marketplace lending industry. However, I wouldn't label it surprising given that the very reason that we decided to create Orchard was that we observed an emerging problem in need of a solution – institutional investors loved marketplace lending as an asset class but had no scalable system to use as a vehicle for participation. We decided to build that technology, and a lot more.
Georgia: Do you think Orchard will enter into any new offerings/business lines or just stick with data and services for MPL industry?
Angela: Orchard is always exploring new opportunities and ways to create value for clients on our platform. While we're fully committed to providing investment managers and institutional investors the resources necessary to help them achieve their marketplace lending objectives, we're also beginning to expand our line of products and services offered to loan originators. Not only is Orchard well positioned to deliver technology-enabled solutions to originators given its existing marketplace infrastructure, but building out the other side of our platform provides a host of benefits to our investor clients as well.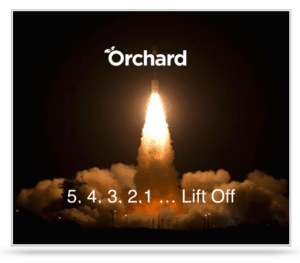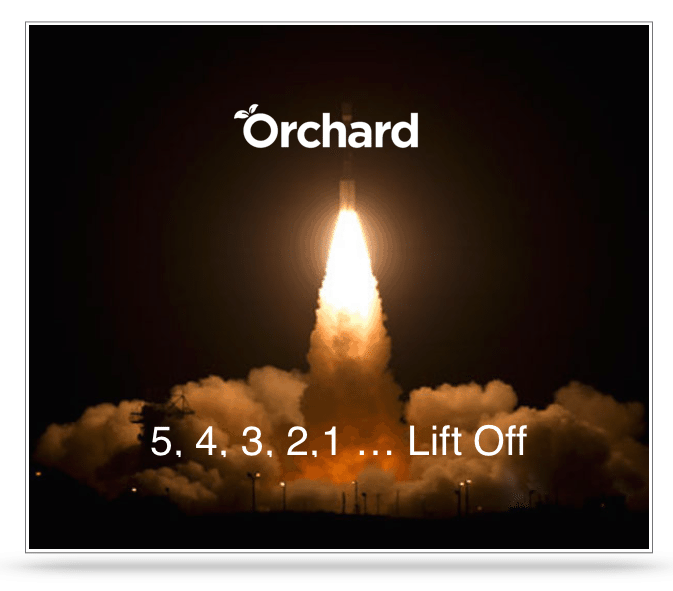 Georgia: Any 2016 predictions for the MPL industry?
Angela: Data standardization has been a big topic of discussion amongst industry participants as it attracts an increasingly diverse set of originators, financial products, sources of capital, and transaction types. Given these growing complexities, I think that we'll see big strides made on development of clear standards in 2016. Moreover, I think that Orchard is uniquely positioned to play a large role in creating such standards given the wide range of industry participants with whom we interact as well as our experience in working with data and building scalable data processing technology.
All in all it was great meeting Angela and wonderful to see another savvy female changing the shape of finance.
---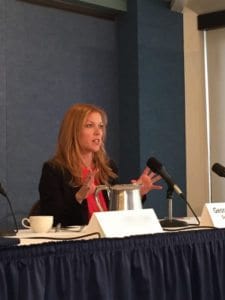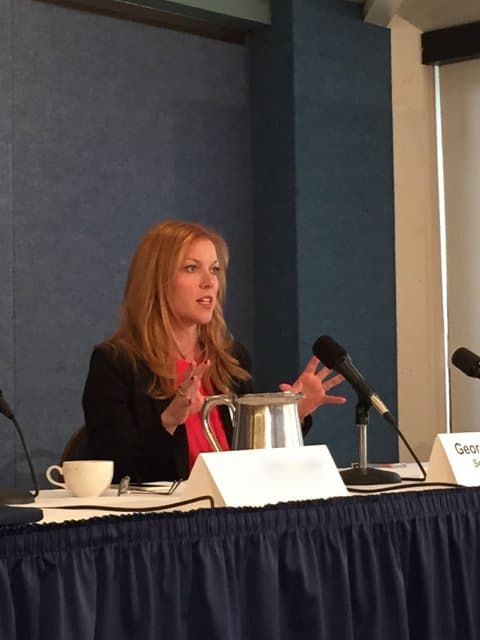 Georgia P. Quinn is the CEO and co-founder of iDisclose, an adaptive web-based application that enables entrepreneurs to prepare customized institutional grade private placement documents for a fraction of the time and cost. Heralded by Thomson-Reuters as a Top Female Attorney in New York City, she also serves as of counsel at the leading firm in crowdfunding, Ellenoff, Grossman & Schole, specializing in facilitating financial transactions and compliance with JOBS Act regulations.  A foremost expert in corporate finance, she has worked on over $1 billion in business transactions over the course of her legal career. Prior to founding iDisclose, Georgia represented several Fortune 500 companies in financings for six years at Weil, Gotshal & Manges, one of the top ten law firms in the world, and then for over two years at Seyfarth Shaw, a leader in legal technology. As a globally recognized thought leader in the crowdfunding space, she has been a featured speaker at multiple conferences and has presented to such authorities as the Securities and Exchange Commission (SEC) and the American Bar Association (ABA).

Sponsored Links by DQ Promote