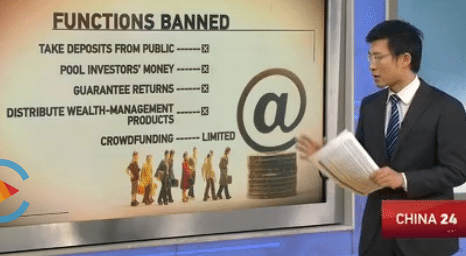 The Chinese online lending industry continues to reflect upon the just announced rules proposed in the last week.  There is a huge shakeout coming in China as some platforms will probably cease to exist.
CCTV has filed a report reviewing the rules, highlighting the major points which are designed to curtail the "rampant fraud".  The video shares the story of  an investor who wants to sue a platform after it disappeared after operating for just three months. "When the platforms cannot maintain their daily operations, most of them just choose to run away."
Watch the video below.