Weijinsuo, a Beijing-based peer-to-peer (P2P) lending platform, announced on Thursday that it has raised $46 million (RMB300 million) during its series A lending round, which was led by HNA Capital.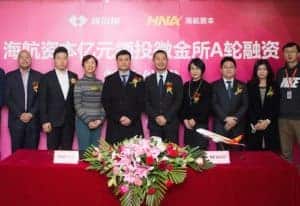 According to the China Money Network, Weijinsuo was founded in 2013 and currently has 700,000 registered users. It also has completed aggregate transaction value of $616 million (RMB4 billion) and provides investors an average annual yield of around 11.7% with up to 36 months of lock-up period.
It was also noted that HNA Capital provides investment banking, leasing, trust, insurance, securities, commercial banking, futures, funds, and factoring services. It has managed over $68 billion (RMB445 billion) and owns almost 30 member companies with 10,000 financial professionals.
HNA Capital's business network covers 30 cities, which include Beijing, Tianjin, Shanghai, Shenzhen, Hong Kong, Singapore, Sydney, London, Dublin, Oslo, and New York.