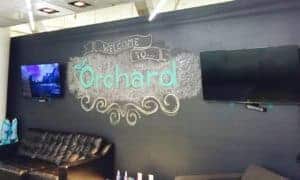 Orchard platform has revealed its Originator Database grew 400% in 2015.  Announced towards the end of 2014, the online application launched with 30 online lenders.  Today the database numbers 150 originators and continues to grow.
Orchard is the digital service that connects marketplace lending platforms with institutional investors.  The company has experienced astronomical growth as demand for access continues unabated.
Orchard explains;
"Given the rapid growth of the industry, the database serves as an increasingly valuable tool for institutional investors to identify and research new investment opportunities, while also providing originators a secure venue to share information and connect with potential investors. As we head into 2016, we are excited to announce upcoming enhancements to the Originator Database which will deliver even greater value to all participating partners and subscribers."
As for enhancements for the service Orchard has added;
Weighted Avg. Duration
Weighted Avg. Borrower Interest Rate
Avg. Loan Size
Observed and Expected Prepayment Rates
Borrower Acquisition Strategies
The company is also reaching out to some originators to become "Orchard Data Partners" as part of their push to provide detailed, analytic graphs.  While this is not yet available to the broader public, I would expect some of the information to become consumer facing at some point in the future.  Orchard has already launched its US Consumer Marketplace Lending Index to measure overall performance of the US consumer marketplace loans via Bloomberg.