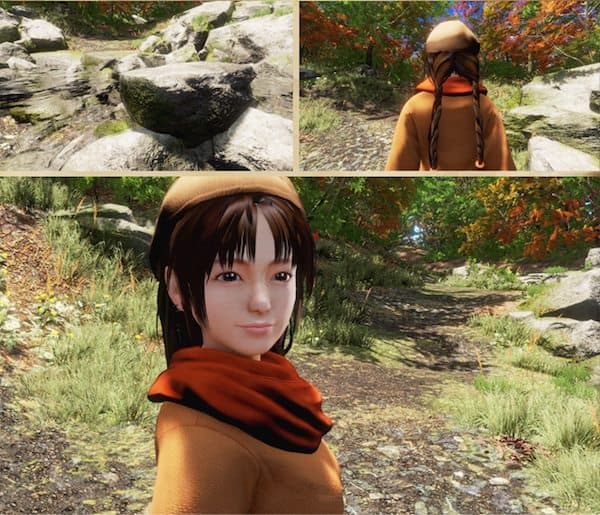 Kicking off the new year on a not-so-great start (for some), the team behind the Kickstarter success, Shenmue III, revealed bad news for its PayPal "slacker backers."
On Monday, the video game's creators shared details about the poll results for the exclusive rewards on PayPal:
"The results are in for the poll posted in the final update of last year asking whether or not Kickstarter Exclusive Rewards should be made available for the Slacker Backer PayPal campaign.

"The polling period lasted from December 24, 2015 to January 1, 2016. All Kickstarter Backers who pledged for a reward of $5 or more were eligible to vote. Of the 68,533 eligible Kickstarter Backers, there were 15,110 respondents.

"The poll results are posted below. 4,670 of the respondents answered, "Yes, please make the Kickstarter Exclusive Rewards available on PayPal." 4,009 respondents answered, "No, Kickstarter Exclusive Rewards are for Kickstarter only." And 6,432 answered, "Either is fine with me."

"Considering the strong response from those of you who felt that the Exclusive Rewards should remain exclusive for the Kickstarter, those Exclusive Rewards will not be made available on the PayPal page as originally promised.

"Thank you all for your participation. We hope everyone will continue to let their voices be heard as we go forward with the project."
The Shenmue III team also unveiled the poll numbers.
Responding to the announcement, some Kickstarter backers revealed that they didn't care if the "slacker backers" received the same rewards. One stated:
"Can't say I really understand how having a majority of [both] yes make the rewards accessible and I don't care, can make it that the rewards are not available to "slacker backers" via Paypal.

"I honestly don't care if a "few" more people get those rewards itf it helps makes the game even better, that really is the only point that interest me. And I really believe ultimately every one who backed this game no matter their position on tis poll wants the best game.

"So how do 4600 votes get's beaten by 4000 I really don't get why you did a poll if you don't don't follow the result of this poll."
Another wrote:
"To all those calling the NO voters greedy and selfish, think of it this way. There was a clearly defined date for the Kickstarter and a clearly defined set of KS exclusive rewards. I had to go out of my way to be able to back it for the tier I wanted, as I'm guessing others have with the limited time available.

"Now I can see why people would vote no, as they made the effort to go out of their way to back the KS exclusive rewards. The people who didn't back the KS are at fault, they had the option to back it with the KS exclusive rewards and chose not to.

"Demanding the KS exclusive items for something they passed up on before, now that IS being greedy, they had the chance but didn't take it. I don't see any fault to the 'no' voters, they were told KS exclusive, they made sure to back it within the deadline, so if they wanna say 'no', then that is their right to."
Hopefully this news won't affect more "Slacker Backers" from giving to the high anticipated game.

Have a crowdfunding offering you'd like to share? Submit an offering for consideration using our Submit a Tip form and we may share it on our site!

Sponsored Links by DQ Promote