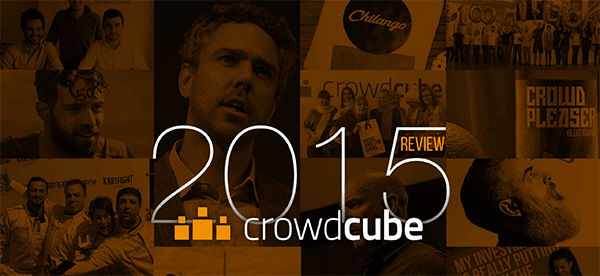 On Monday, Crowdcube took a look at 2015's best moments in tweets. The equity crowdfunding platform revealed each month's favorite 140-character posts.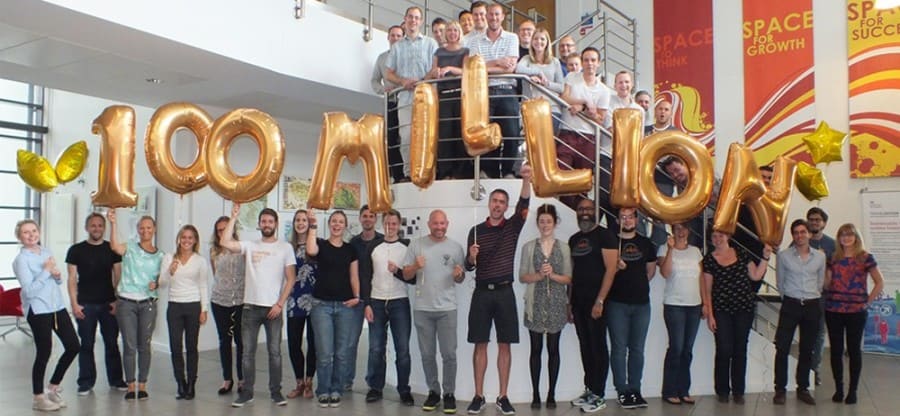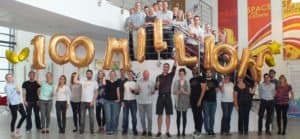 The Crowdcube team stated:
"Following on from the success of our year in review, we wanted to celebrate with our year in 140 characters. See what we got up to in 2015 with our most active tweets and Follow us on Twitter for even more great insight into the world of Crowdcube and crowdfunding in 2016."
Check out the tweets below.
January: "What a start to the year! Darren West (@Dazwest) Crowdcube's CEO dives straight into a highly prestigious Debretts top 500 people of influence in the entrepreneurs category. Alongside names including Alex Chesterman, Julian Dunkerton, Brent Hoberman and Luke Johnson."
congrats to our founder & CEO @dazwest for making the @debretts list of 500 most influential people in the UK http://t.co/ZfrdoqGSRW

— Crowdcube (@Crowdcube) January 25, 2015
February: "@enclothed Raised a massive £800k in 6 days after also appearing on Dragons Den."
Congratulations to @enclothed for their stirling job in raising £800,000 from 378 investors in 6 days http://t.co/TTKbEej4ac

— Crowdcube (@Crowdcube) February 16, 2015
March: "They always say numbers speak louder than words. #1 platform. £100m pledged through Crowdcube! March done."
What a great stat to start the week: we've had over £100 million pledged through http://t.co/vgMEoEQTWA #crowdfunding pic.twitter.com/xsPlnXgSbY — Crowdcube (@Crowdcube) March 9, 2015
April: "With so much great news and so many amazing Tweets in April it was hard to choose. A whopping £24m was investment through the site Q1 2015. Very wise people from Devon took notice! Another award in the bag."
Congratulations to @dazwest Very well deserved award for Entrepreneur of the Year #EchoBiz — Crowdcube (@Crowdcube) April 17, 2015
May: "Pavegen its creator, inventor and footsteps mad CEO Laurence raised investment via the platform in spring 2015. Look who is talking now, only one of the worlds most famous theoretical physicists. Laurence think you might have a film script being written for you and your journey sometime soon!"
#StephenHawking on @pavegen "This technology has the potential to radically change the way we source power"@Angelnews http://t.co/ywoHCh5bPL — Crowdcube (@Crowdcube) May 26, 2015
June: "In a big year for Crowdcube, June and the summer sun helped @Sugru raise a massive £3m+, but what was even more amazing. One investor loved this fantastic product and the team behind it so much he decided to invest seven figures!"
A Crowdcube member has invested £1,000,000 in Sugru! http://t.co/LzgvDCNCaq Capital At Risk pic.twitter.com/Tjoo24pRyK — Crowdcube (@Crowdcube) June 19, 2015
July: "With the summer in full swing Europcar a now French listed company, purchased@E_CarClub taking it under the wing of its business incubator program. This was the world's first crowdfunding exit, leading to returns for investors."
World-first #crowdfunding exit success. Europcar makes significant investment in @E_CarClubhttp://t.co/TuGUUyOX5hpic.twitter.com/1G6beBCLR3 — Crowdcube (@Crowdcube) July 9, 2015
August: "@Dazwest our CEO was invited to speak at @wireduk. The Wired Money event is a global stage with so many journalists and finance heads in attendance all considering what global finance could bring. The democratisation of investing, ipo's and hedge funds was front and centre for all to see. Watch Daz bring his idea to life and show us the future of Crowdfunding, alt finance and money in this video;  Wired Money 2015 Youtube Video."
A 'must watch view' on Equity Crowdfunding from #wiredmoney by Crowdcube CEO Darren westlake https://t.co/r8Jek33HKG#wired#wireduk — Crowdcube (@Crowdcube) August 18, 2015
September: "Again with so much going on its hard to pick a tweet. It was however a big milestone for @Crowdcube with £100m of investment raised via the platform. The Financial Times (@FT) described crowdfunding as 'mainstream'."
Nice article in today's @FT about @Crowdcube hitting £100m investment as crowdfunding becomes 'mainstream': http://t.co/NIfaNNNb1V — Crowdcube (@Crowdcube) September 5, 2015
October: "@Vulpinecc a new cycling brand, smashes its target in a number of days. Brand advocate @chrishoy and Vulpine owner Nick reach the mainstream again with a feature in the Sunday Times Prufrock, business and thought leaders take note, Crowdfunding is growing rapidly."
Crowd-pleasers @vulpinecc featured in today's Prufrock @chrishoy@thesundaytimes. #Altfinance#Crowdfundingpic.twitter.com/cNQ3GyLfXA

— Crowdcube (@Crowdcube) October 18, 2015
November: "The world's largest online marketplace and e-commerce platform partners with Crowdcube. The goal to help UK start-ups launch and sell their products directly to Amazon's global network of buying customers!"
Retailer @Amazon partners with @Crowdcube launching online platform to tap into UK startups @FT https://t.co/naDLdouNoa

— Crowdcube (@Crowdcube) November 16, 2015
December: "Crowdcube is proud and honoured to be named in the @TechCityUK Future Fifty program. We are a Future Fifty company so watch this space in 2016!"
It's another great day as @TechCityUK declare us as a #FutureFifty co! https://t.co/NKdZHbOH4S pic.twitter.com/mYFQPbbUPd

— Crowdcube (@Crowdcube) December 16, 2015
Sponsored Links by DQ Promote