Equity crowdfunding platform OurCrowd has published a report on the "sudden ascendancy and dominance of private investing". Their numbers indicate that venture capital has more than doubled since 2013 to $135 billion during 2015.  Crafted in partnership with Xconomy, the document highlights the dramatic shift of capital gains now going to investors in private firms instead of public companies.  Driving home this message is the experience of recent IPOs of companies like Twitter. It remains far below its IPO price today and virtually all of the returns went to early private investors.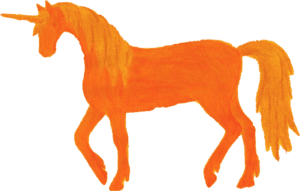 "Unicorns" once a fabled early stage company valued at a billion dollars, or more, are no longer rare.  In fact, OurCrowd counts 140 such companies today. While that vast majority of US citizens have been blocked from "the greatest opportunity for building wealth", some policy makers want to right this wrong.  Recent changes in securities laws, like Regulation A+, mitigate discriminating policies.  OurCrowd points to a widely distributed chart by Andreessen Horowitz that visualises how policy makers have failed the country by driving policies that have disenfranchised the masses.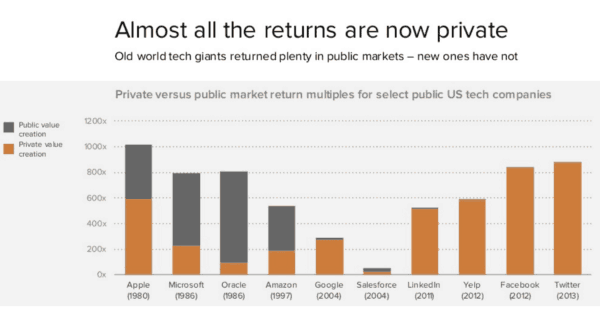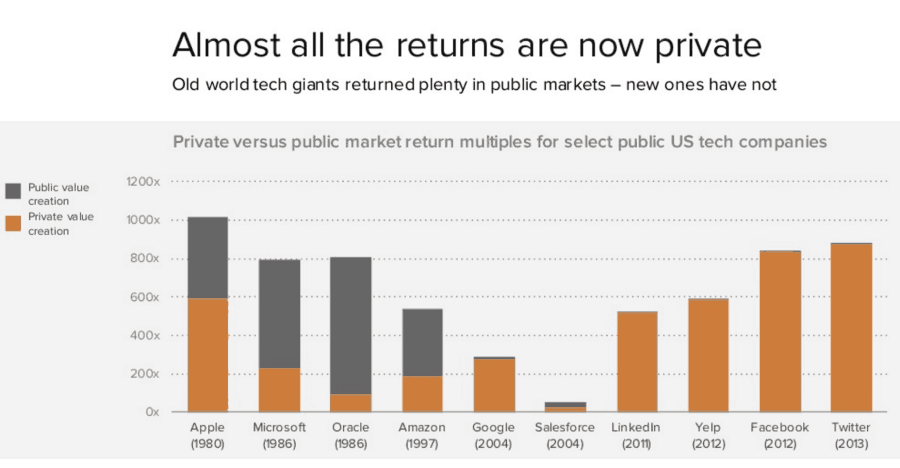 The shift from public to private investment has a number of important consequences, explains OurCrowd. The important trend is that IPO activity around the world plunged in 2015, while other forms of funding and exits increased. Venture capital, mergers and acquisitions, and equity crowdfunding all showed steep growth. In fact today, the private markets in the United States are far larger than annual IPOs. OurCrowd states that IPO activity globally fell in 2015 to a six-year low. There were 1,218 IPOs in 2015, raising $195.5 billion. That represented a 25% drop compared to 2014.
Another trend touted by OurCrowd is the rise of Israel as an economic powerhouse when it comes to innovative new companies. Pointing to the acquisition of Tel-Aviv based Waze by Google for $1.13 billion, venture capital investments in Israel have rocketed more than 100%, topping $5 billion in 2015. In the last two years, more than half a dozen companies have generated exits of over $1 billion.  Driverless car software company Mobileye's IPO in 2014 hooked a valuation of $7.6 billion.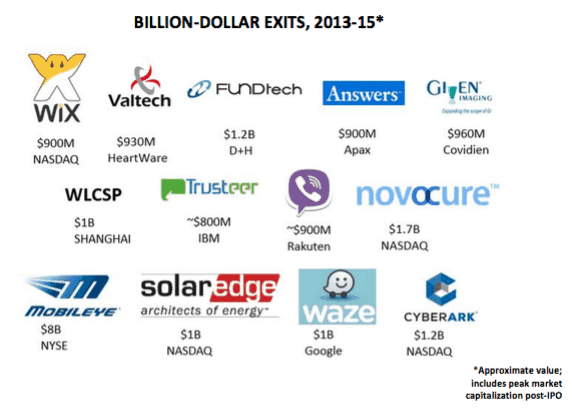 OurCrowd founder Jon Medved, a staunch champion of both investment crowdfunding and the robust entrepreneurial ecosystem in Israel, has positioned his platform as a leading catalyst of the new form of finance. OurCrowd invests in every single company it lists on its site. This "syndicate" approach has been called the "killer app" of equity crowdfunding by a leading academician. OurCrowd also provides post-investment support to its portfolio companies, assigning industry experts as mentors and taking board seats.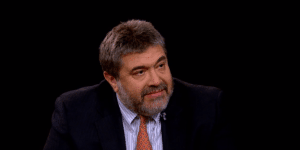 "OurCrowd stands at the forefront of the key trends revealed in the report," states Medved. "Since our launch in 2013, we have raised $200 million for our 91 portfolio startups, making us one of the largest investors in the Israeli tech ecosystem and one of the largest equity crowdfunding platforms globally. We are driving the democratization of venture capital, opening the door to tens of thousands of accredited investors who want to invest in the next generation of tech leaders."
The document shows that from October 2014 to September 2015, equity crowdfunding raised $870 million for 6,063 companies. This was more than double the prior 12 months.
OurCrowd states the path to facilitating equity crowdfunding has not been smooth. The biggest challenge? "The complicated and murky regulations that govern who is allowed to invest in private companies". Regulators and politicians are typically driven by a fear of risk and a need to safeguard individuals. Yet it is these same policies that cripple capital formation, necessary to drive economic growth, while exacerbating the growing wealth gap. Internet finance has the power, and potential, to address both issues but this demands enlightened policy makers who can craft laws that embrace this new reality.
OurCrowd is now queuing up for its annual investor event in Israel where over 2000 participants are expected to attend this month. The company reported its results since 2013: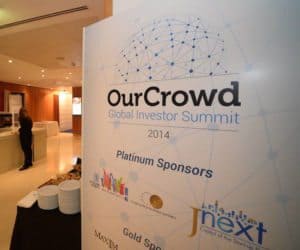 Approximately $200 million in equity crowdfunding since launch in 2013
91 portfolio companies
Completed one of the largest equity crowdfunding rounds in the industry's history of $14.8 million.
The average new investment round was $2.26 million
Completed 44 follow-on rounds to date; 26 alone in 2015.
First-ever fund launched on the platform: OurCrowd First, at over $10 million
Successful Exits-to-date: 4

Trendlines Group – IPO SGX:42T | 2015
BillGuard – Acquired by Prosper | 2015
Nextpeer – Acquired by Viber | 2014
ReWalk – IPO NASDQ: RWLK | 2014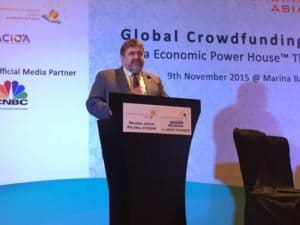 Medved envisions a future where investment opportunity is available to all – not just the wealthy elite;
"We are still in the very early days of equity crowdfunding. While we are excited by the rapid progress to date, I think most of us are still unaware just how big this opportunity can ultimately become. I think we will all be surprised by the eventual size, importance and acceptance of equity crowdfunding. As access to capital is flattened around the globe, as deal flow is democratized, and as huge amounts of new money flow to great entrepreneurial companies, I think equity crowdfunding will take its rightful place as the fourth pillar of innovation finance—joining together with corporate finance, venture capital, and angel investment."
See the OurCrowd report below.

[scribd id=295321926 key=key-EG7pOIzEO9kD2zY0DKFj mode=scroll]

Sponsored