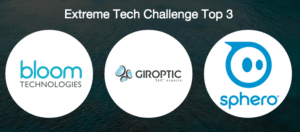 Giroptic, Bloom Technologies, and Sphero are the finalists in the Extreme Tech Challenge delivered this past week at CES. The threesome will have the opportunity to zip over to Necker Island to cliff dive and kiteboard with Richard Branson. They will also have the opportunity to pitch their products to Sir Richard and perhaps return home with more than the memories of a visit on the private island.  Even better, Branson was magnanimous enough to invite all ten of the semi-finalists which begs the question; will A&E be there filming a reality TV series?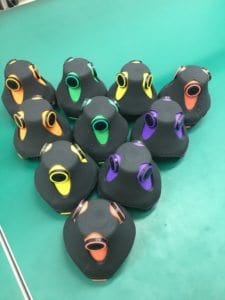 Regardless, Giroptic, Bloom and Sphero are most certainly pleased to be spending a portion of February in the Caribbean. Giroptic, creators of a 360° HD camera launched a rewards based campaign on Kickstarter in 2014.  Based in Lille, France, it became one of the largest French rewards campaigns of all time raising $1.4 million.
Bloom Technology has crafted wearable technology for pregnant women to crowdsourcing the "largest and most comprehensive dataset on prenatal health to better predict and manage preterm birth".  Their "Belli" sensor measures health parameters, like contractions during the third trimester to detect deviations during ones pregnancy.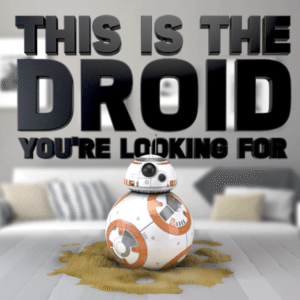 Sphero, formerly known as Orbatix, a company that has already raised tens of millions of dollars, has created some pretty cool robots including a clone of the Star Wars BB8.
Reportedly more than 1,200 teams entered for a chance to present during CES 2016. Judges included Robert Scoble, Gary Shapiro, Veronica Serra, Tim Draper and others.  Branson showed up virtually to make a statement. The  Verge pointed out that 70% of the companies Branson invests in have founders that kite board. Better start practicing…
MassRoots is a "Social network for the cannabis community"
They have built the largest cannabis social network, changed Apple's App Store Policies and are helping change cannabis laws across the country. MassRoots is the largest and fastest growing social network for cannabis consumers with 500,000 users. People use MassRoots to find smoking buddies, follow their favorite dispensaries and stay connected with the cannabis community. Businesses can use MassRoots' advertising platform to put their goods and services directly in front of hundreds of thousands of cannabis consumers.
Captive Media helps brands achieve guaranteed engagement of millennial men. Captive Media help brands engage 18-34 year old male consumers while they are out socialising. We do this through a revolutionary interactive technology which engages and delights them during the only moment in their day with a guaranteed captive audience.
Kickfurther is "the first crowd-funded inventory platform". Kickfurther is the only marketplace where people can buy inventory for brands they love and share in their success when that inventory sells. On the Kickfurther platform, growing businesses create offers in order to crowd-fund their inventory purchase order from their existing market and potential customers. Users evaluate offers compared to others in the marketplace and have the ability to choose to buy a part of the purchase order if they like the business's metrics, which includes a proprietary social credibility algorithm and screening process in order to identify businesses that have the customer engagement and brand identity that makes them an ideal fit for the Kickfurther platform. Once the company's offer is fully funded, they agree to pay users back based on a consignment and revenue share model. These investment offerings are unique because of their low barriers of entry in regards to both knowledge required and capital needed.
Genomic Expression identifies RNA markers for response to new and better cancer therapies. They are the first company to make RNA sequencing actionable in oncology. All other competitors are sequencing DNA e.g Foundation Medicine "We are saving lives and making health care delivery more effective by assisting doctors select the best drug for their patient, and Pharma companies select the best patient for their drug".
MegaBots is a sports entertainment franchise featuring giant fighting robots.. MegaBots is a high-tech sports entertainment franchise developing and deploying cutting-edge robotics technology to launch a new International sports league of human-piloted, 15-foot-tall, 12,000-pound humanoid robots that compete in stadium-sized robot battles. Instead of relying on DARPA grants that companies like Boston Dynamics have relied on in the past, MegaBots is funding the development of this technology by utilizing an entertainment-focused, multi-platform business model that is tent-polled by stadium-scale live sporting events that feature giant robot combat.
SmartPlate instantly analyzes everything you eat with up to 99% accuracy. They have first mover competitive advantage and have six-time Olympic medalist Jackie Joyner-Kersee on their team. Fitly is the creator of SmartPlate, the world's first intelligent plate that instantly analyzes your entire meal with up to 99% accuracy.
Sixense Entertainment has developed technology and software to deliver full-body "presence" in VR". They provide fully immersive vRetail (Virtual Retail) shopping platform, running on both PC and mobile devices. Founded in 2007, Sixense Entertainment is a privately held company of developers, engineers, experts and enthusiasts in the virtual reality (VR), 3D modeling and entertainment, industries that share a passion for creating products that revolutionize the way we experience VR content.
Have a crowdfunding offering you'd like to share? Submit an offering for consideration using our Submit a Tip form and we may share it on our site!

Sponsored Links by DQ Promote