Capitalia, represented in NASDAQ Riga stock exchange, is the leading alternative financing provider for small and medium enterprises in Latvia and Lithuania.  This January Capitalia  obtained necessary permits to broaden its services to the Estonian market.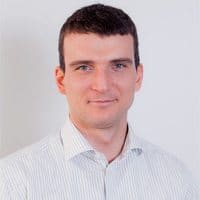 Citing the current financial conditions that cause banks to be more cautious when financing businesses, especially small  and medium sized enterprises, Capitalia, like FundingCircle, Marketinvoice and OnDeck,  seeks to step in and provide capital that businesses need to develop in Estonia, Latvia and Lithuania.
Helmed by Chairman of the Board Juris Griffins, Capitalia launched in 2010 and specializes in financing small and medium enterprises who are unable financing from commercial banks.  In addition to loans, Capitalia provides invoice purchasing services for managing cash flow for small and medium sized companies.
"We are very excited to start working in Estonia as we see here similar market need and opportunities like in Latvian and Lithuanian markets. We will target the companies that have received "no" from commercial banks and try to help them with financing to enable their business growth," commented Alar Lūkk, Manager of Capitalia in Estonia.