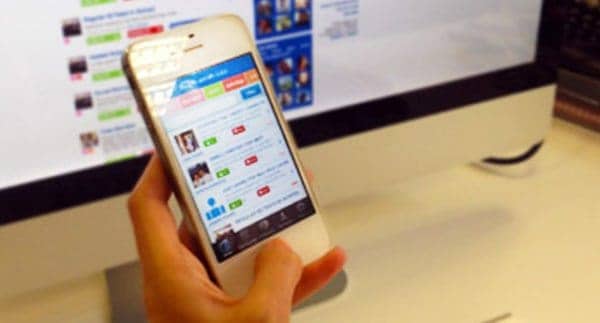 This week, equity crowdfunding platform, Crowdcube, sat down with #FundedClub member 7billionideas to discuss the company's growth since its success campaign ended.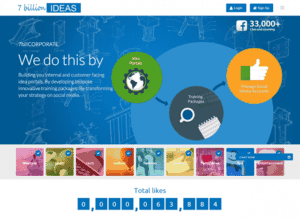 Crowdcube revealed that not only did 7billionideas secured £30,000 from 7 investors back in 2012, the startup also became one of the platform's first raises. During the interview, CEO of 7billionideas David Harkin shared details about the growing company:
"7billionideas is a company which exists to connect the 7billion people on the planet with their own ideas. We do this via our social media platform and through our two core businesses: 7billcorporate and 7billeducation."
Harkin explained what has happened after the crowdfunding campaign:
"Our business has evolved in a direction that, if we are honest, we didn't see coming. Our investment allowed us to build our initial social media platform, where users share everyday fun, thoughtful and creative ideas, which would otherwise be forgotten. Since April 2012, over 25,000 ideas have been posted and we've gained tens of thousands of followers on social media platforms such as Twitter, Facebook and Instagram.

"Along with the growth of our social media arm came the growth of our revenue streams. We focused on trying to build our brand in schools, and created a 'Think Big, Dream Big' assembly to inspire students to connect with their own ideas. Every school we engaged with was so impressed with what we did that they asked for more. Out of this demand we built a portfolio of school services. Since our Crowdcube investment we've worked with over 100 schools and 25,000 students in the UK, and built partnerships with major UK education bodies.

"On one occasion, a parent who watched an assembly asked if we replicated what we did in schools in business. We worked on a number of different offerings, which received outstanding feedback, and then decided to launch 7billCORPORATE to help businesses of all sizes generate a culture of innovation in their workplaces. We now deliver iSeven Training Programmes, and built iSeven Platforms for businesses looking to take innovation to the next level. We now proudly work with some of the biggest companies in the world, and just completed a project with a major FTSE100 company, which helped them save over £4 million in 12 months due to employee led ideas. So all in all, it's been a very busy 3 years!"
He also went on to discuss 7billionidea's challenges:
"Every single day new challenges jump up at you, but this is something I personally relish and enjoy as part of my life as an entrepreneur – I wouldn't change it for the world! For me though, the two constant challenges are managing our cash flow and recruiting outstanding people who can represent our brand.

"The first is one that every business faces daily, but it can have a major impact for smaller businesses. One delayed payment could suddenly have a knock on effect, which makes the whole process of paying employee's wages at the end of the month a challenge. We've put a better structure in place to address this, and thankfully it's becoming less of an issue, one week with your eyes off the ball can have big consequences.

"The second is 'People'. We've effectively become a services business, delivering a portfolio of offerings in the education and corporate industry. These services need to be delivered by outstanding facilitators or consultants, and hence my ongoing challenge is to find these people to bring into 7billionideas – it's a challenge I enjoy though!"
In regards to 7billionideas' future, Harkin added:
"Our growing team is focused on getting our message out there to new schools in the UK and Europe, and we shall continue to build our footprint and references in the corporate space. My intention is to grow the business at the correct pace, because I'm a believer that a good idea can become a bad idea if it doesn't grow at the right speed, with a constant focus on delivering outstanding customer service (something we shall never lose sight of!). Our plan is to build a very stable business within 5 years (so we've got 2 years to go on that mission!), and give the business the platform for hyper growth from there."
Have a crowdfunding offering you'd like to share? Submit an offering for consideration using our Submit a Tip form and we may share it on our site!