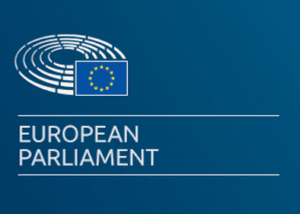 Published during the final weeks of 2015, the European Parliament released an extensive document on the collaborative economy.  The shifting economics driven by sharing and technology has already altered entire industries. That we all know but this is only the beginning.  The scribes at the Science and Technology Options Assessment (STOA) that crafted the document, have attempted to explain the impact of big data and the internet along with the tech that empowers consumers to collaborate on a profound basis.  Within this sector, as one may expect, are new forms of finance.
Regarding the macroeconomic results rendered by the sharing economy on commerce, STOA states the impact will be huge and "felt around the world".
"The collaborative economy is not just about new technology, it is about new processes as well. Data as well as goods and services will have intrinsic value again. Money of any variety, crypto- or real, will not be the only unit of currency in many transactions. Taxation will be more difficult but new models are possible. Government must continue to function…"
STOA calls crowdfunding a "powerful source of early funding for innovative start-ups", but also states that a number of scams have been funded. The pressing need to provide capital to SMEs, an area where crowdfunding has already surpassed Angel funding, is balanced by the "non-accountability" of crowdfunded projects.  Innovative firms in Europe are "chronically under-financed".  Crowdfunding may be the financial tool to help solve this persistent woe.
The authors believe that crowdfunding may eventually "disintermediate traditional banking actors in Europe". Old finance appears to price risk too high thus missing out on potentially profitable digital innovations.
As for recommendations? STOA advocates launching initiatives to increase crowdfunding awareness.  There is a need for eliminating legal uncertainties, especially from a pan-European perspective. Along with this desire is the requirement to protect citizens from acts of fraud while promoting accountability.  The report touches upon "shadow banking" and the emerging intermediaries that are providing bank-like services beyond the confines of a traditional bank.
Really the treatise is almost too overwhelming to combine all aspects of the collaborative economy and incorporate financial services. Big data, the internet and the economies of scale will drive exponential growth in digital financial services. While internet finance, including crowdfunding, is part of the collaborative economy it is really better handled as a separate policy issue.  The report, embedded below, is an interesting read from a policy perspective as Europe attempts to grasp the seismic changes occurring in the European economy.
[scribd id=297243403 key=key-DQYWp7Qx1YWrRQuHgZHh mode=scroll]