Rock Holdings, the parent company of Quicken Loans, has  updated its newest brand. RocketLoans, built from the ground up, has migrated from mortgages to personal loans thus making a bigger commit to internet finance.  Consumers may now borrow up to $35,000 with fixed interest rates for 36 or 60-month terms. In March, Rocket will offer immediate credit in the amount of $10,000.
Today, Quicken Loans is the largest online retail mortgage lender in the United States. By having parent company Rock Holdings launch RocketLoans, in a sense, they are disrupting themselves.

According to a release provided by RocketLoans,  in just a few hours consumers may now apply for and receive funding for personal loans.
RocketMortgage was launched in November of 2015 after many months of development. It claims to eliminate lengthy delays and hassles endemic to the mortgage process – especially with traditional banks. For mortgages, an application and approval takes less than 10 minutes.  Funding just 24 hours.
The company's new services are directed to compete with innovative financial firms that are shredding the business of traditional financial firms. Banking, with its expensive bricks and mortar operations, are at risk of decline and irrelevance.  Quick Loans parent Rock Holdings is moving to mitigate platform risk by innovating quickly.  Rocket is queuing up to challenge leading marketplace lending platforms Lending Club and Prosper – two platforms that have grown rapidly providing consumer credit.
"RocketLoans provides the most convenient and efficient personal loan experience in the industry, giving clients access to the funds they need without any hidden tricks or gimmicks," said Todd Lunsford, RocketLoans CEO. "Today's consumers have made it clear – they want simplicity and transparency from lenders. With RocketLoans, we have met that demand, while also streamlining the process and ensuring our clients have the cash they need quickly."
Loans received through RocketLoans are made by Cross River Bank, an FDIC-insured, New Jersey State chartered commercial bank, and serviced by RocketLoans.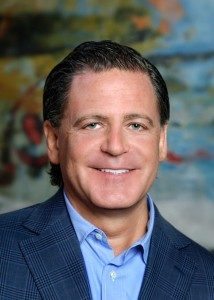 Dan Gilbert, founder of Rock Holdings, said RocketLoans has established Detroit as a Fintech center and an epicenter of financial innovation.
"We have been able to leverage some of the best minds in both the mortgage and technology industries to create two distinct fintech breakthroughs that have, and will continue to, revolutionize how people think about the process of securing mortgages and personal loans right here in downtown Detroit," stated Gilbert.
Sponsored Links by DQ Promote