Following the release of the highly anticipated Kickstarter, Blue Mountain State: The Rise of Thadland, the film and TV show's creator, Eric Falconer, announced it was dubbed #1 on iTunes charts in the U.S. and several other countries.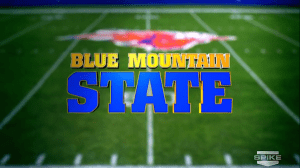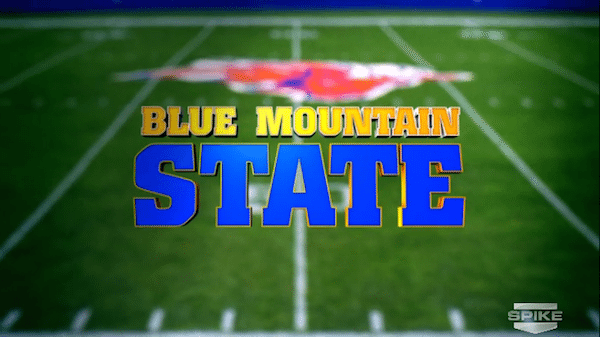 Falconer stated in an update this morning:
"It didn't even take our movie a full day to reach #1 on the iTunes Charts in the US and in several other countries world wide.  All the kind words expressed today in messages and through social media are enormously appreciated both by myself, and also the entire cast and crew.

"Buying this movie is essentially a vote for either the series to come back, or for more BMS movies down the road. Both of which are real possibilities with such a strong release.  I've been asking people not to steal this movie online for that reason. Buy this movie now, and then when we make more, you can steal the sequels. Of course you've already voted with your dollars to get this movie made, so I'm not talking to you specifically, but if you could help spread that word it would be helpful. Seems to be working so far."
Eric went on to also address iTune download issues:
"That brings me to the biggest question and somewhat issue of the day… Downloads. I've spoken with Lionsgate and here's what I know… The reason the links were sent out in the fashion they were is to ensure that everyone in all corners of the world would be able to see the movie on the actual release date. Going through iTunes, which was the original plan, would have taken weeks to get you all your movie and it would have disenfranchised non-Apple using backers as made evident by the anti-Apple outpouring last week after my original announcement.  ITunes was also not able to service most of the international territories backers donated from.  Going through VHX for this fulfillment is the fastest and most efficient way to make certain that everyone across all platforms and in all countries would be able to see the movie today for free. You all now have the ability to view this movie via Android, iOS, Apple TV, Roku, or any PC or Mac. VHX also supports  AirPlay and Chromecast.

"I understand this is disappointing to some backers. I also understand this is great news for others. With 14,500 backers to service there's no foolproof way to do this and make everybody 100% happy. In going through iTunes, Lionsgate would have kept you waiting weeks to see the movie. They recognized this as being a huge problem, called an audible at the last second and came up with the best solution. Honestly, in a situation with no perfect solutions, they did a great job picking the best one."
He then added:
"As always, for any fulfillment issues, you can reach out to me via private message and I will help you out. Leaving complaints in our comment section is equivalent to shouting underwater. I can't can't respond to you there or help you in any way. You need to message me directly and I will respond.

"And I'd like to take this moment to assure all of you, that just because he movie is released it does not mean we're putting rewards issues in our rear view mirror. We are nearing the end of our commitments, but plan on finishing strong.

"We've got amazing momentum going for BMS right now. Let's keep it going all the way to a season 4!"
Falconer launched the crowdfunding campaign in early 2014 to help finance its feature-length film. The project closed on Kickstarter at over $1.9 million in funding with the backing of 23,999 committed fans.
Have a crowdfunding offering you'd like to share? Submit an offering for consideration using our Submit a Tip form and we may share it on our site!