Following the closing of the 2016 Sundance Film Festival, Kickstarter offered up some details about its experience at this year's big event.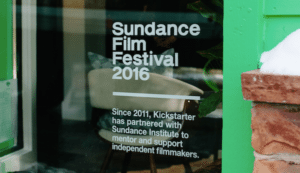 The crowdfunding giant shared:
"We're dusting off the snow from our parkas and boots this week as the Kickstarter Film team settles back in Brooklyn after several days on the ground in Park City. The party's not over yet, though, because we're still celebrating! With a total of sixteen Kickstarter-funded films represented at this year's Sundance Film Festival, we're thrilled to count five of them as Sundance award winners."
Kickstarter shared award-winning #KickstarterFilm projects:
The portal went on to discuss what happened during the week-long festival:
"While cheering on the tremendous slate of Kickstarter-funded films playing at Sundance, our team was also busy running the Kickstarter Green Room — a cozy, bright-green house which attracted Sundance attendees for a vast array of events. Here's a quick recap of exactly what went down at 591 Main Street. During the daytime, the house served as a relaxing space for film lovers, creators, and the simply curious to come together, recharge, and meet members of our Film team.

"We hosted Indiewire's popular podcast Screen Talks, hosted by Eric Kohn and Thompson on Hollywood's Anne Thompson, where Kohn kicked off the taping with a joke that had been circulating around the festival regarding the fierce bidding competition between distributors: 'Amazon was burning up so much money, it was keeping everyone warm!'

"Our engaging 'All Power to the People' panel included two high-profile Kickstarter alumni, Stanley Nelson (The Black Panthers) and Dawn Porter (Trapped). The discussion centered on strategies for reaching and engaging black audiences, from festivals to theaters to broadcast and beyond. Both creators talked about their Kickstarter campaign successes and grassroots strategies. Porter said, 'Kickstarter has a great film team who all have a wealth of knowledge of what works.'

"As the sun set each day, the Kickstarter Green Room grew buzzy and busy with activities for alumni, creators, and friends who came out to help celebrate, sway, and sing and dance the night away. After a rapturous audience reception for the premiere of Tim Sutton's Dark Night, cast, crew, and fans came to listen to music from the film's singer/songwriter, Maica Armata.

"Kickstarter alumnus Andrew Ahn's tender LGBT Korean-American narrative Spa Night was a hit with critics, and the lively Karaoke Roulette afterparty was equally well received by audience members who bravely took the stage not knowing what they would be singing.

"Another Kickstarter alum, Jessie Kahnweiler, whose dark comedy webseries The Skinny made its debut at the festival with six hilarious episodes, dropped by during one of our dance parties. The show, presented by Refinery29 and produced by Transparent creator Jill Soloway's video hub Wifey.tv, centers around a feminist comedienne "trying to live, love, and get over her bulimia" in L.A. Catch up and stream the episodes on Refinery29.

"The final night of the Kickstarter Green Room turned into a joyous celebration as cast members of the documentary KIKI came out and vogued their hearts out. The film centers around the story of New York's vibrant "Kiki" ballroom scene — a safe space for vogue performance and alternative family structure, created and governed by LGTBQ youth of color activists."
Kickstarter then note other funded films that nabbed awards over at the nearby Slamdance Film Festival:
Check out more Kickstarter's Sundance photos below!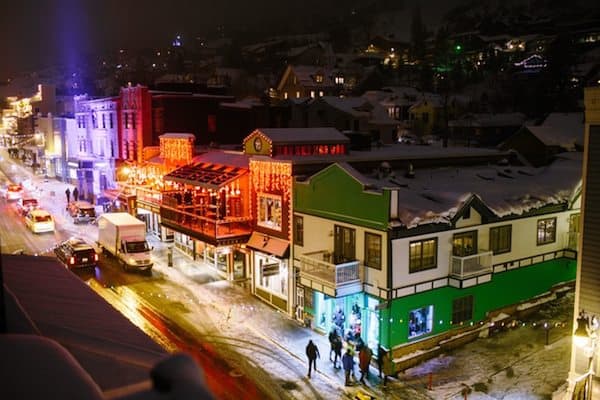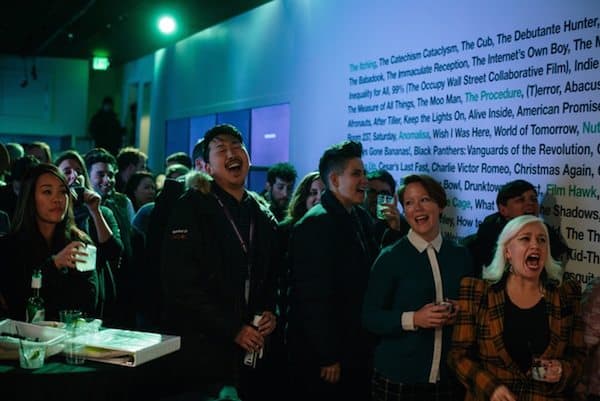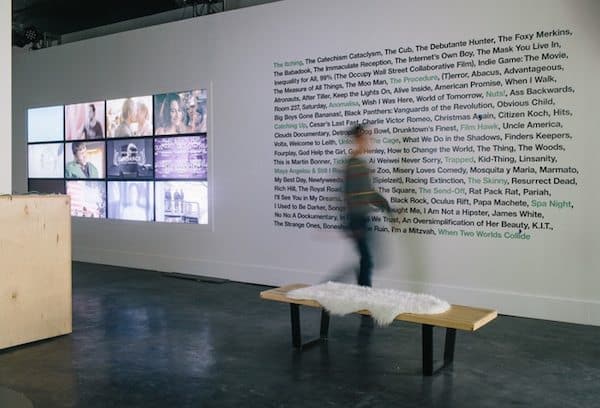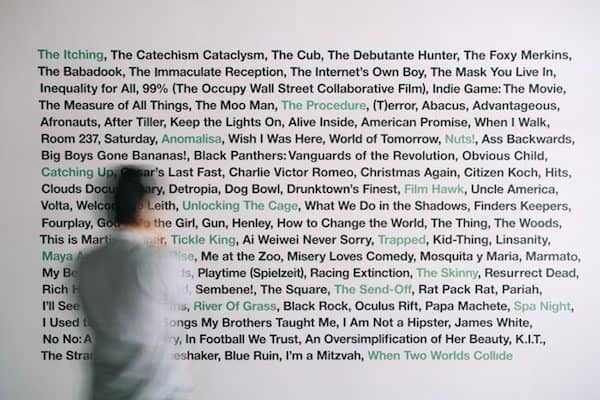 Sponsored Links by DQ Promote