This week, equity crowdfunding platform Crowdcube caught up with founder and director of #FundedClub member FitMiBODY, Matt Lo, discuss the company's growth and expansion.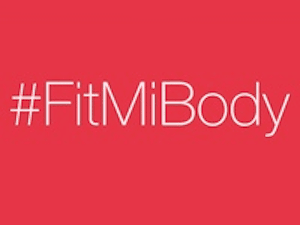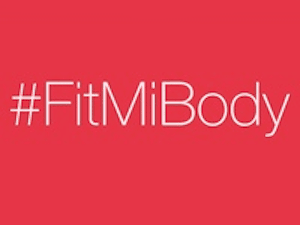 FitMiBODY is a personal training and fitness company that provides training services and outdoor fitness classes in London. Its mission is to create an innovative fitness training movement which combines one on one training and the benefits of a group fitness class environment, helping to ensure quality tailored personal training is affordable to everyone.
While sharing details about the company, Lo stated:
"FitMiBODY's beliefs are to challenge the norms, to make things more accessible, and to believe in individuality. Everything we do as a company goes back down to our beliefs, which is what sets us apart from our competitors. Our signature "Evolve", is a package of six week tailored fitness classes that combines access to your own dedicated personal trainer and unlimited access to our specialised fitness classes. This provides our clients with the structure, motivation and support they need to achieve their individual fitness goals. All classes are based on our strength and conditioning approach, and are focused on two body parts. From February 2016 onwards, we will be running over 50 fitness classes per week at our Old Street Studio, which our Crowdcube investment has helped us to open."
Matt went on to discuss FitMiBODY's progress since its crowdfunding campaign:
"The ball hasn't stopped rolling since September. Building works began at the empty shell premises we acquired in Old Street, including the installation of plumbing, flooring, lighting, ceilings, air conditioning, walls and electrics. Equipment was purchased and shipped as soon as the studio construction was completed. We are also excited to have our physio partner, 'Completephysio', move in their furniture and equipment too.

"Personal training has been going strong with three new clients joining our client base, training with us on an average of two times per week. We have also brought on board some new trainers to our team, who will help lead our classes and support our clients through their fitness programmes when our studio launches.

"We've been particularly busy in our marketing efforts with the help of our experienced advisors and our Marketing Coordinator, Sophie. Together we've been working on planning our media classes in January, preparing for our launch party, writing up our press release, developing a marketing roadmap for the next year, engaging with our list of health & fitness media journalists/bloggers (which now includes over 700 contacts), refining our social media strategy, getting our brand new website ready and ensuring that all communications we send out are clear and consistent with our brand values. Our FitMiBODY community also continues to grow through word-of-mouth, and we are excited to launch some exciting marketing campaigns in 2016 to support our existing PR activities."
FitMiBODY has also formed partnerships with the following:
Supernatural – a UK-based natural organic smoothie company who will be supplying fresh smoothies, juices and snacks for clients to purchase;
LexieSport – a UK lifestyle clothing start-up that will be designing and producing our team uniforms;
Cowshed – a UK-based cosmetics company who will be providing the studio with their award-winning bath, body and skincare products to help our clients feel refreshed after their workout;
Classpass, Somuchmore, Fever and PayAsUGym –  are class partners that FitMiBODY has brought on board to leverage their existing client base and encourage new clients to come and try classes.
Lo then revealed some challenges FitMiBODY has experienced:
"It's never easy to go head to head with new challenges and not knowing the answer. You often feel the pressure of trying to meet deadlines, but there are not enough minutes or hours in the day to get everything done. Naturally I am a very optimistic person and in situations like this I always remind myself that with time, experience will teach me how to handle certain situations. I keep going back to my passion, and the reason why I created FitMiBODY in the first place was with the belief to challenge the norm, make things more accessible and support individuality. Having to express my passion is a challenge I face daily, but I have found having structure and relentless determination has been the key to building my business and its successes to date.

"This was my first project build and having to stay on top of two sets of contractors (landlords contractors and my own set of contractors) – I have had to be patient and can be very frustrating when deadlines are not met (especially in the lead up to a busy holiday period). There can be a lack of definitive answers and some jobs are just completely out of your hands. This is something I am not used to and since I launched FitMiBODY in May 2014, I have been involved in every aspect of what my company has done from beginning to end.

"Another challenge and opportunity I have faced has been to build a team that all believe in our 'why' as a company. My team needs to embrace challenges that we set ourselves and take a different approach to how things are normally done. People can get comfortable with normality, so seeing something done differently can sometimes be confusing.This is the reason our beliefs, the 'why' of our company, needs to be so clear and transparent in everything we do. I need to make sure that everything we do, from our marketing campaigns to how our trainers teach our classes, starts with our 'why!'.

"There have been a lot of ups and downs, but I love the fact I am always learning and faced with new challenges. I'm sure it's something all entrepreneurs say, but I truly wake up each day knowing that I am contributing and making a difference in this world, and it makes those long working nights easy to handle."
In regards to future plans, Matt added:
"Once launched, it's a case of making our mark in the community and telling everyone 'WE HAVE ARRIVED' and 'WHY WE HAVE ARRIVED'! For me personally, it's about changing the fitness industry and how it currently operates. I want to do things properly, give people access to more opportunities, and giving something that is suited to them individually. If I can get this right with FitMiBODY, and lead the team by inspiring them, the sky's the limit and anything we do, we have a reason for doing it."
Have a crowdfunding offering you'd like to share? Submit an offering for consideration using our Submit a Tip form and we may share it on our site!