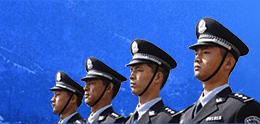 The Ministry of Public Security (MPS) has launched a website where investors may submit platforms where they have been swindled out of their money. The new site is said to be designed to aid authorities as they investigate dodgy platforms.  The announcement, published in China News, was posted following the collapse of peer to peer lending platform Ezubao, a site that was described as a pyramid scheme that stole billions from investors while executives lived a lavish existence.
MPS asked that investors who lost money in the Ezubao collapse to provide information regarding their loss but the site will also be used for other possible illegal funding schemes.
Ezubao allegedly stole money from approximately 900,000 investors to the tune of 50 billion yuan (approximately USD $7.6 billion) making it one of the largest frauds in history.
Chinese regulators revealed new rules last December that are expected to help crack down on fraudulent platforms while providing greater assurance that proper procedures are incorporated on legitimate peer to peer lending sites.  The new rules have been met with mixed reviews.