Miami-based urban infill developer, Metronomic Inc., announced last week the launch of the company's private crowdfunding platform, specifically focused on viable, in-demand, urban infill developments within the City of Miami.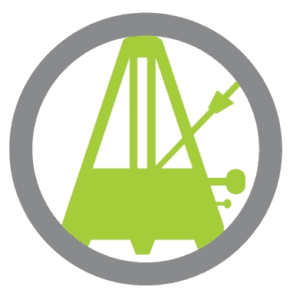 Metronomic's crowdfunding efforts support two market-rate projects within Miami's urban "core." The first is GroveHaus, a boutique rental community located in Coconut Grove, and scheduled for groundbreaking in the first quarter of 2016; and the second is Plaza Celia, a mixed-use residential and retail development in Little Havana, also scheduled for groundbreaking in the first quarter of 2016.
Metronomic's President, Ricky Trinidad, has a long history of developing real estate within a community's urban core, starting in Chicago, IL, where he directly participated in the planning and development of more than $88 million of real estate development projects. He stated:
"There is incredible demand in Miami for market-rate rentals of all types within the urban core. The ability to not only build this much-needed residential product, but to utilize an investment platform that allows for community participation in the development process is a win/win for all."
Investors on Metronomic's platform must be accredited and verified via a quick and simple process, or through a third-party company in order to invest. Community members are welcome to become first-time investors in projects with as little as $2,000 per investor. The company notes that if market conditions persist for this product, investors may obtain up to a 20% preferred return on investment.
Trinidad explained:
"The opportunity to invest in highly in-demand urban infill projects affords individuals access to viable real estate opportunities that have traditionally been untenable to most. The encouragement of local politicians and senior banks such as Continental National Bank has propelled our efforts in this much-needed arena. We are hoping that the opportunity to fund part of these projects fosters a greater sense of pride in the community, particularly from local residents and business owners. Our goal is to launch similar projects on a consistent basis, ensuring momentum of the crowdfunding platform."
Metronomic also revealed that EWM Realty International will serve as the exclusive rental and sales agent for Metronomic's infill developments. Patrick O'Connell, senior vice president of EWM Realty International, added:
"As rental prices have skyrocketed in Miami's urban core, the city's urban infill market is challenged to provide market-rate rentals. We are confident that demand for this type of product is and will continue to be strong due to a limited supply of new construction options."
Sponsored Links by DQ Promote