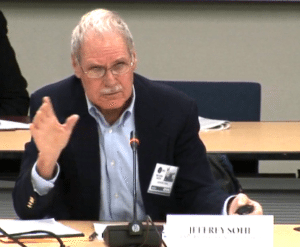 There were several informative presentations delivered today at the convening of the Advisory Committee on Small and Emerging Companies (ACSEC) at the SEC.  One of the presentations, shared by Jeffrey Sohl, Professor of Entrepreneurship & Decision Science Director, at the University of New Hampshire, addressed the important subject of access to capital for early stage companies.
Semantics aside, Sohl outlined Crowdfunding, Angel Investor and Venture Capital and the role they play today in fueling SME growth. Sohl's over-riding concern is the funding gap for companies seeking capital at an early stage following the friends and family (and perhaps crowdfunding) rounds.
Sohl points out that VCs really aren't that dedicated to early stage investing (unless they think they have a Unicorn on the hook). Angels provide a vital pipeline to capital and expertise for early stage companies. Some of the companies begin small but become quite big. Just look at Sohl's example of the startup in a Silicon Valley garage. Today it is a globally recognized name.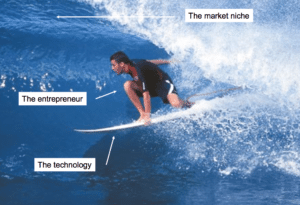 Currently, there are a few policy makers that would prefer to make it more challenging for Angels to invest in startups by increasing the hurdle for qualifying as an Accredited Investor. Yes, it is hard to believe.

In 2014, according to Sohl's data, 316,000 angels invested $24.1 billion into 73,400 ventures. Sure early stage investing is a risky endeavor but in 2014 what was the blended rate of return for these Angels? A respectable 19.2% in aggregate.  Perhaps we need more Angels.

[scribd id=300570917 key=key-lDOYCuMhaCaGWzeD2JyJ mode=scroll]

Sponsored Links by DQ Promote