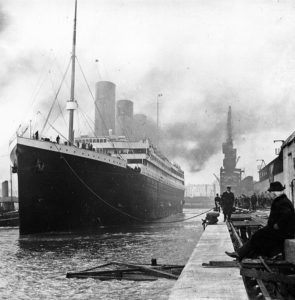 As the day nears when George Osborne, Chancellor of the Exchequer, reveals the government's forthcoming budget plan, the drums are pounding on what will be announced. Osborne has already messaged that weaker growth will force the Treasury to find further economies. This translates into cutting expenditures and raising revenue (ie taxes). The predicament has placed the Chancellor into a delicate balancing act.
Kevin Caley, founder and Chairman of peer to peer lender ThinCats, is not a fan of at least one of the Chancellor's programs.  The "Help to Save" program will give £1200 free for the lowest paid workers. All they have to do is save £50 each month. Some people are saying the plan was hatched by Labour and adopted by the Tories. Caley believes Osborne is not addressing the "economic icebergs" that are clearly in his path.  Caley stated;
"The Chancellor is rearranging the deck chairs on the Titanic instead of addressing the economic icebergs. Yes, it's important to encourage saving, but this scheme will only help the very small minority of employees on benefit who can actually afford to put aside £50 a month. Savers have been dealing with seven years of record low interest rates and are still paying a heavy tax for the economic crisis we remain stuck in. Unfortunately, there is little prospect of that changing for several more years. Until savers can once again earn interest at above the rate of inflation they will continue to redirect their money toward alternative investments and the booming peer-to-peer sector."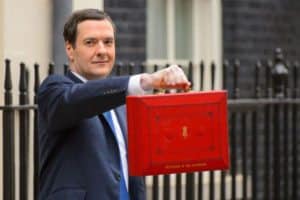 While Caley believes P2P is a better path for savers the political knives are being sharpened for this Wednesday's visit to Parliament. While Osborne is saying the country must "act now, so we don't pay later" regarding the budget shortfall, the details of the budget will be revealed soon enough.