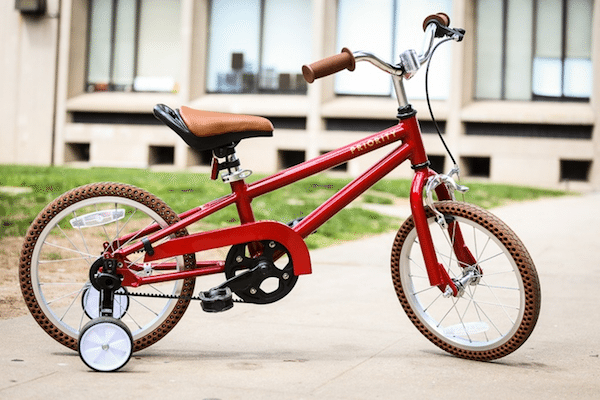 With his third Kickstarter already capturing thousands of dollars, founder of Priority Bicycles, David Weiner, wrote a post about his experience with the crowdfunding platform and the funding method.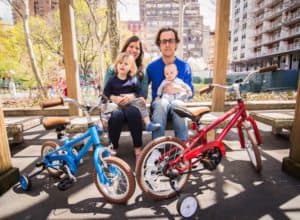 Weiner took to Kickstarter back in mid-2014 to raise funds for his company. He then returned in mid-2015 to secure more money and between the two projects he received a total of $600,000. While sharing why he decided to use crowdfunding, Weiner wrote:
"I knew that to open a brick and mortar store would require extensive capital and time that I didn't have, plus it would limit the geography of customers my new company could reach. Therefore, starting as an online-only retailer seemed like a low overhead way to ensure I could reach customers around the world, and offer better prices. Beyond that, I wanted this company to listen to its customers for direction, not a board of directors. So in mid-2014 Priority Bicycles launched on Kickstarter. The goal was to see if others liked my idea of low maintenance, affordable recreational bicycles."
Also discussing the Kickstarter community, David explained:
"Personally, I've found the Kickstarter community to be incredible. Without this community I don't think my small company would have been able to grow so fast, all while receiving so much valuable product feedback from it's customers."
He then revealed:
"Compared to traditional fundraising, crowdfunding via Kickstarter offers capital funding, a feedback-driven customer base, all while retaining full ownership and control of your new business. I never thought it was possible to launch a small company that could compete with the big boys. In the old days, large companies could launch new products easily and without much competition. They would craft a catchy message and buy expensive ads that smaller companies couldn't afford. They had the capital. This got them the eyeballs. These eyeballs turned into the sales. But thanks to Kickstarter, it's now possible to create market awareness and begin selling new products without heavy capital by simply relying on the general public."
In regards to the new campaign, Weiner added:
"As we get ready to launch our third Kickstarter campaign for the next bike, the Priority Coast, the ultimate low maintenance, rust free beach cruiser, I've been getting a lot of questions about why are we going back to Kickstarter. The simple answer is that I couldn't imagine a better way to launch a new product, or a better way to sustain and grow our company. Being a crowdfunded business means that we'll continue to bring new ideas to our customers early and use crowdfunding techniques and social media to reach our desired audience. We'll continue to ask potential future customers to "back" us, or support our ideas by pre-ordering our products at a reduced price. We'll be hyper-active online, focusing on great customer service with the goal of building the most loyal, happy riders who believe in our mission, products, and values."
Since its launch on Tuesday, Priority Bike's third initiative has successfully captured nearly $75,000. It is set to close mid-April.
Have a crowdfunding offering you'd like to share? Submit an offering for consideration using our Submit a Tip form and we may share it on our site!