Last week, WTT Energy launched a Crowdcube campaign to secure £750,000 for its patented fully scalable innovative energy harvesting system. During its first week on the equity crowdfunding platform, the UK tech company scored £500,000.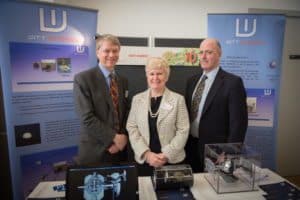 The company, which is chaired by former Royal Navy Commander-in-Chief, Admiral Sir James Burnell-Nugent KCB CBE, the former, created the system that converts any motion on land, sea and air into electricity. It as noted:
"We already have working prototypes that demonstrate the WITT technology capability.  The next stage will be to use this funding to build the first WITT products to be sold to potential customers already wanting WITT products based on current discussions.  This will move the company into profitability."
First units to be manufactured are known as 200 Watt Marine WITT and will reportedly provide autonomous power for numerous marine applications requiring renewable power 24/7. The company plans to work with Global Bearings Company Schaeffler, and Gibbs Gears, to ensure that it brings this product to manufacturing readiness without risk.
Besides the manufacturing of the system, the funds will also go towards commercialisation, marketing, IP and business costs, along with the main third party development cost will be with Gibbs Gears.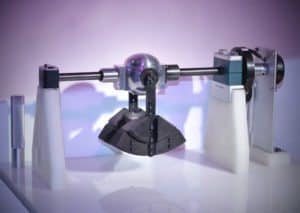 IDTechEx Chairman, Dr Peter Harrop, has endorsed WTT Energy and stated:
"The global market for high power energy harvesting transducers is rocketing fivefold to $6.6 billion in 2026 with electrodynamic devices taking the lion's share. The total market for HPEH systems will be a multiple of that. Some new approaches such as magnetostrictive harvesting and the Witt device potentially span 10W-1MW output."
Earlier this month, WTT Energy announced that it received a Gold Star Rating in three key categories from Crowd Rating. The rating company's review revealed:
"If the product really proves its concept to the desired standard, it could be a game-changer in the industry. This should lead the company to become a strategic target for multiple industry players.The entry valuation of £10m is high for a company yet to fully commercialise its first product, however the powerful array of partners working with Witt underlines the level of industry interest already. If the products are successful and the company can defend its intellectual property from replication then this could prove an extremely buoyant investment."
WTT Energy's campaign is set to close at the beginning of April.
Have a crowdfunding offering you'd like to share? Submit an offering for consideration using our Submit a Tip form and we may share it on our site!