In celebration of President Obama's historical trip to Cuba, Kickstarter co-founder Yancey Strickler took to the crowdfunding platform's blog to reveal the importance of supporting the country's creative community.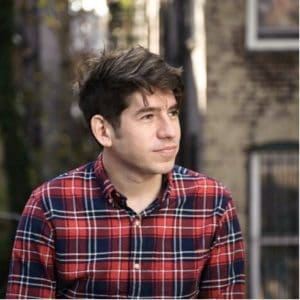 Strickler penned:
"Today President Obama is in Havana during a historic visit to Cuba. He's the first sitting U.S. president in 88 years to visit the country. The trip marks a significant step for diplomatic relations between two nations long cut off from one another. But what does it mean for the creative community? We're hoping it represents a significant step forward for art and culture."
Yancey noted that for decades the artists in Cuba have been constantly restricted and has had limited freedom of expression. He shared details about an Cuban artist, Tania Bruguera, and how she tried to stage a performance in Havana's Revolution Square over the past two years. Unfortunately, the Cuban government not only detained her for wanting to host such an event, they also confiscated her passport. Despite her setbacks, Tania has yet to give up. She recently launched a campaign on Kickstarter for Instituto de Artivismo Hannah Arendt — an arts institute that will fight political oppression and champion free speech.
Yancey and his team hope that by President Obama making this visit, it'll help the country's artists like Tania. He noted:
"Freedom of expression is a value many of us take for granted, but not everyone enjoys. We believe deeply in the power of art to transform the world for the better and support a future where artists and creators all over the world can express themselves freely. We're thrilled Tania has decided to bring her idea to life on Kickstarter, and a community of hundreds have already stepped up to pledge their support. Today we're excited to stand with that community fighting for freedom of expression by backing Tania's project as an organization. We hope you'll stand with us, too."
Sponsored Links by DQ Promote