Online business marketplace lender ThinCats Australia hopes to lend $100 million by the end of 2017 after a much needed debt injection of $10 million by UK fund ESF Capital, the new controlling shareholder of ThinCats UK, reported The Sydney Morning Herald.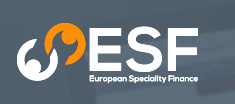 UK fund ESF Capital took a 74 per cent stake in ThinCats UK in December and installed its own CEO, Sunil Aranha. ThinCats UK owns 25 per cent of ThinCats Australia, according to the article, but ESF did not automatically gain a stake in the Australian operation as a result of the UK deal. ESF has separately now taken 30 per cent of ThinCats Australia for roughly  $1 million and will lend $10 million via the platform.
"ESF have a half a billion dollars in funds and its prime purpose is to finance loans on P2P business platforms," commented 

ThinCats Australia CEO Sunil Aranha

.
ThinCats Australia lends between $50,000 and $2 million over six-month to five-year terms. Aranda told The Sydney Morning Herald the platform has matched about $600,000 a month in loans now, which should see a total of about $2 million loaned via the platform after two and a half years here by the end of July.
While many of unsecured lenders are seek to fund business cash flow and are essentially competing with credit cards, ThinCats is targeting bigger, long term growth investments by SMEs, which means it is more directly competing with bank business loans, according to the article. In March the platform noted the profound opportunity in the forthcoming Innovative Finance ISA (IFISA), but was still waiting on full FCA regulation to offer the new savings vehicle.